Advocare Terminates 100,000 Distributors – Leaves Network Marketing
May 18, 2019
By Team Business For Home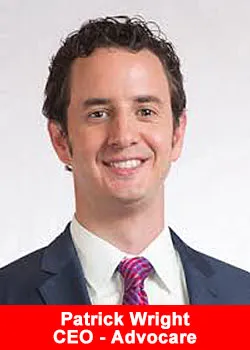 For an update and opinions about the Advocare – FTC case click here.
MLM Attorney Kevin Thompson stated:
AdvoCare recently announced that it was doing away with its network marketing business model and instead shifting to a "direct to consumer" model. AdvoCare cites "confidential talks" with the FTC, saying that the FTC has taken issue with "how AdvoCare compensates its Distributors."
Instead of taking their chances with litigation against the FTC, the owners have decided to completely bail out, going for the more certain outcome where they get to keep their profits instead of losing them to the government.

This all assumes that there's a real threat from the FTC, which I'm not convinced that there was. I could be wrong, but something seems fishy.
With the exception of Herbalife, I've never heard of the FTC doing a confidential investigation. Usually they storm the gates, guns blazing. I know they have the ability for confidential investigations, I've just never personally seen one in our industry.
There's part of me that wonders if AdvoCare initiated these talks with the FTC so they could "blame the government" as a pretext for these changes.

I'm probably wrong, but there's just something off about the message below.
The regulatory landscape has not changed at all since 2016. In fact, it's improved. The FTC has relaxed quite a bit since the election. AdvoCare was not led by fools. They seemed to have had a good in-house attorney, they had a healthy focus on product…by all indications, they were ok. This sudden shift, due to a "confidential discussion with the FTC" seems bizarre.
It's worth mentioning that there's not a single expression of gratitude to the field that built up their company to its heights today. They deserved better.
The advocare press release:
AdvoCare International announces a revision of its business model from multi-level marketing to a direct-to-consumer and single-level marketing compensation plan.
AdvoCare has been in confidential talks with the Federal Trade Commission about the AdvoCare business model and how AdvoCare compensates its Distributors. The planned change will impact Distributors who have participated in the multi-level aspect of the business. Those who currently sell only to customers will not be impacted and there will be no impact on Preferred Customers or retail customers' ability to purchase products.
"Over the years, we have made many changes to the AdvoCare policies as the regulatory environment has shifted. Based on recent discussions, it became clear that this change is the only viable option,"
says Patrick Wright, AdvoCare's Chief Executive Officer.
"Regardless of the model, we remain steadfastly committed to providing our high-quality nutritional products to our loyal customers who are seeking to live healthier lives. We stand behind the integrity and values of this company and will continue to work with our dedicated Distributors to provide the best customer service to ensure AdvoCare products are available for decades to come."
The company gave notice to its more than 100,000 Distributors on May 17 that, effective July 17, 2019, AdvoCare will revise the business model to a single-level distribution model, paying compensation based solely on sales to direct customers.
The Retail and Preferred Customer programs will remain intact with discounts ranging from 20 – 40 percent. This new business model will allow the company to explore new and innovative ways to bring their premium products to market.
"AdvoCare Distributors have been helping change lives since its founding in 1993, by providing premium wellness products to those looking to reach new health and fitness goals – and that will not change," says AdvoCare's former CEO and current Chairman of the Board Reid Ward. "We're proud of the growth of our Preferred Customer program we launched in 2016, which has grown to almost 400,000 discount customers. We look forward to reaching even more customers with a new business model."
About the AdvoCare International, L.P.
At AdvoCare, We Build Champions®. Backed by the most credible scientific research and internationally recognized Scientific and Medical Advisory Board, AdvoCare offers premium nutritional, weight- management and sports-performance products. AdvoCare is a family-owned company founded in 1993 and is headquartered in Plano, Texas. For more information about AdvoCare, visit advocare.com.