Bulgaria Has Become The First To Allow Free Sale Of CBD – Kannaway Products
May 25, 2019
By Team Business For Home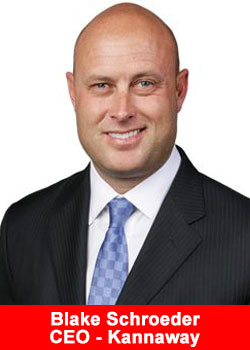 Bulgaria has issued its first authorization for a company to sell hemp-derived cannabidiol, or CBD, products freely, in open markets.
According to official documents procured exclusively, Bulgaria's Ministry of Agriculture, Food and Forestry, and the Bulgarian Food Safety Agency, have issued a Free Certificate of Sale for a series of products containing CBD.
The products, produced by Kannaway, a subsidiary of publicly traded cannabis company Medical Marijuana Inc. (OTC: MJNA), are now certified to "comply fully with relevant requirements of the Law on Foodstuffs of Republic of Bulgaria and of Regulation (EC) No 852/2004 of European Parliament and the Council on the hygiene of foodstuffs." The permit also allows for exports.
According to Kannaway, this Free Sale Certificate the company received is the first ever granted for CBD in a European Union member country.
"We can not find news of any other country in the EU issuing a Free Certificate of Sale for CBD,"
a company representative added.
Several experts contacted could neither confirm nor deny the company's claim about this being the first Free Sale Certificate for CBD, although all of them were intrigued by the development.
Sergiy Kovalenkov, CEO of Hempire, and Roderick Stephan of Altitude Investment Management, could, however, point in the right direction: They both explained most products containing CBD are considered "novel foods" in Europe – but regulations and limitations are still confusing.
About Kannaway®
Kannaway® is a network sales and marketing company specializing in the sales and marketing of hemp-based botanical products. Kannaway currently hosts weekly online sales meetings and conferences across the United States, offering unique insight and opportunity to sales professionals who are desirous of becoming successful leaders in the sale and marketing of hemp-based botanical products.
About Medical Marijuana, Inc.
We are a company of firsts®. Our mission is to be the premier cannabis and hemp industry innovators, leveraging our team of professionals to source, evaluate and purchase value-added companies and products, while allowing them to keep their integrity and entrepreneurial spirit.
We strive to create awareness within our industry, develop environmentally-friendly, economically sustainable businesses, while increasing shareholder value. For details on Medical Marijuana, Inc.'s portfolio and investment companies, visit www.medicalmarijuanainc.com.