Kannaway Listed As One Of The Top 100 Direct Selling Companies
May 2, 2019
By Team Business For Home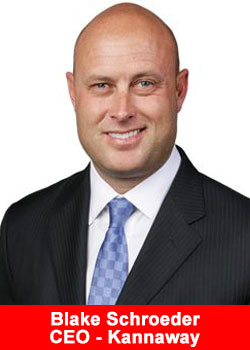 Medical Marijuana, Inc. (OTC:MJNA) announced today that its subsidiary Kannaway®, the first hemp lifestyle network to offer cannabidiol (CBD) hemp botanical products, has been recognized by Direct Selling News as one of the top revenue-generating direct selling companies on the 2019 DSN Global 100 list.
Direct Selling News created the Global 100 list to acknowledge the successes of direct selling companies and showcase the size of the industry. In its tenth year of announcing this list, Direct Selling News continues to provide an accurate ranking system based on reported revenue for those seeking information on direct selling companies.
"We are honored that the company was featured on this list, and we know that it wouldn't have been possible without our passionate, hard-working Brand Ambassadors from around the world,"
said Medical Marijuana, Inc. CEO Dr. Stuart Titus.
"We look forward to growth and being recognized on the list for years to come."
Kannaway®'s inclusion on this list is a result of the company's continued success year after year.  In 2018, Kannaway® recorded its largest revenue year ever, increasing 200% over its 2017 revenue.  Other accomplishments by the company in 2018 include the launch of its newest international expansion throughout Europe, partnerships with top professional athletes such as Amy Van Dyken, Goose Gossage, Christian Okoye, and others, and the unveiling of many new Kannaway branded products.
"Three years ago, I made the great decision to join Kannaway and after my first year I was invited to the Direct Selling Newsannual award dinner. There, I stated my goal to grow the company so that we could be listed on the DSN Global 100,"
said Kannaway® CEO Blake Schroeder.
"Today, we celebrate last year's tremendous expansion in the U.S. and throughout Europe that has made this goal a reality."
You can find the full DSN Global 100 list here. To learn more about Kannaway, please visit https://www.kannaway.com.
About Kannaway®
Kannaway® is a network sales and marketing company specializing in the sales and marketing of hemp-based botanical products. Kannaway currently hosts weekly online sales meetings and conferences across the United States, offering unique insight and opportunity to sales professionals who are desirous of becoming successful leaders in the sale and marketing of hemp-based botanical products.
About Medical Marijuana, Inc.
We are a company of firsts®. Our mission is to be the premier cannabis and hemp industry innovators, leveraging our team of professionals to source, evaluate and purchase value-added companies and products, while allowing them to keep their integrity and entrepreneurial spirit. We strive to create awareness within our industry, develop environmentally-friendly, economically sustainable businesses, while increasing shareholder value. For details on Medical Marijuana, Inc.'s portfolio and investment companies, visit www.medicalmarijuanainc.com.
To see Medical Marijuana, Inc.'s corporate video, click here.