The Networker Magazine Launches In English
May 15, 2019
By Team Business For Home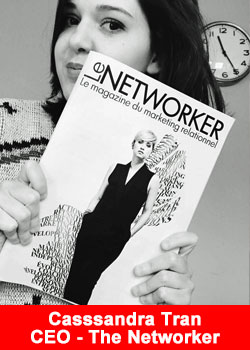 After two very successful years for this French magazine dedicated to the marketing network, it is now becoming an international magazine in English from the 1st of June.
Cassandra Tran is the Editor-In-Chief and CEO.
The Networker magazine is a 40 pages tool made to boost your activity. This monthly review is part of a positive move to restore and improve direct selling. 
Networkers are always searching and looking at increasing their professionalism, their activity and followers. The magazine was created to meet those requirements.
As you go along pages, you can find advices on personal development, on communication skills and marketing tips or tricks, also recruitment advices to develop a solid team. Between the inspiring personalities portraits and the keys to catch opportunities, the magazine has for purpose « share, help and contribute » to the relational marketing development skills according to its creator.
Actually, every article, is redacted by a network marketing expert in order to stick to this field's reality. We would have understood that the Networker is made for the future beginners, who need a push to go ahead and guide their steps, as well as for experimented sellers. It is also an asset for labels which are using it as a support for their training sessions.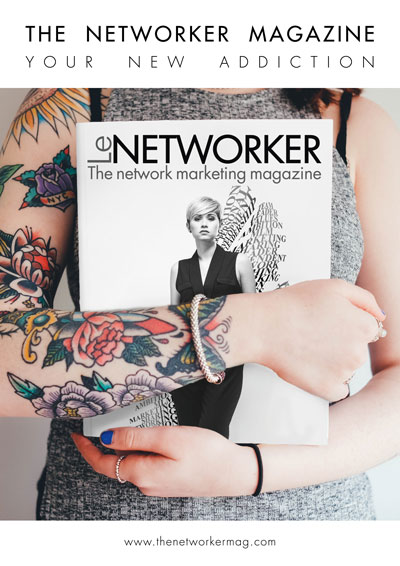 I wish people understand and believe that there is a real career plan in this industry explains
Cassandra Tran the Editor in Chief and founder
One thing for sur, with its twelve numbers per year, the Networker is not anonymous to this great evolution. At the time when most of magazines prone digital, Cassandra, the Networker's CEO has decided to trader a paper version only.
We really want to consider the Networker magazine as a precious tool that readers wish to collect it and keep it for as long as needed.
This bet has been won, few magazines were quickly sold-out and ended sold on EBAY.
Cassandra has created the only magazine dedicated to the Marketing Network which does not include adverts. She chooses people to show off and doesn't sale advertisements to finance her revue. This is a daring strategy which is well appreciated by her readers.
She enriches her articles in changing editors every month to enable different visions, point of view, subjects. These, of course makes the Magazine even more interesting. It goes out to all profiles, the people who are already good at developing within the relational marketing and those who are still new and hesitates to go ahead.
This monthly revue has been created by Direct Sales Networker Professionals. The Networker Magazine Team is made of coaches, sellers, leaders, contractors, network marketing experts who will share their knowledge, experiences, tips and tricks. The magazine will be available on June 1st : www.thenetworkermag.com
The price is a bargain: $6.95 + $2 shipping