Top Leaders Mike And Cassandra Masini Achieve Crown Ambassador Rank At Elepreneurs
May 27, 2019
By Team Business For Home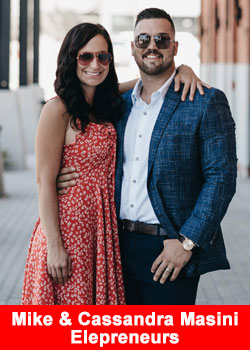 Upon their achievement the couple stated:
As a teenager, Mike Masini often asked, "Why can't someone with a lot of influence just do the right thing?"
Fast-forward to today, and Mike and his wife, Cassandra, see those "right things" happening all around them. That's what motivated the couple to join Elepreneurs—the integrity of the company and the people involved.
"Great people helping others elevate themselves to a higher level of happiness, health, and wealth—we knew we needed the right environment to grow and, with that, help others achieve what they truly want in life,"
says Mike.
Other factors that attracted the Masinis to Elepreneurs: timing, price point, and comp plan.
"The timing is everything," explains Mike. "In this industry, getting in a company that's in pre-launch or newly launched is ideal."
Both Mike and Cassandra were attracted to the affordability of the Elevacity products, too. "It's more than affordable," adds Mike, "under $100.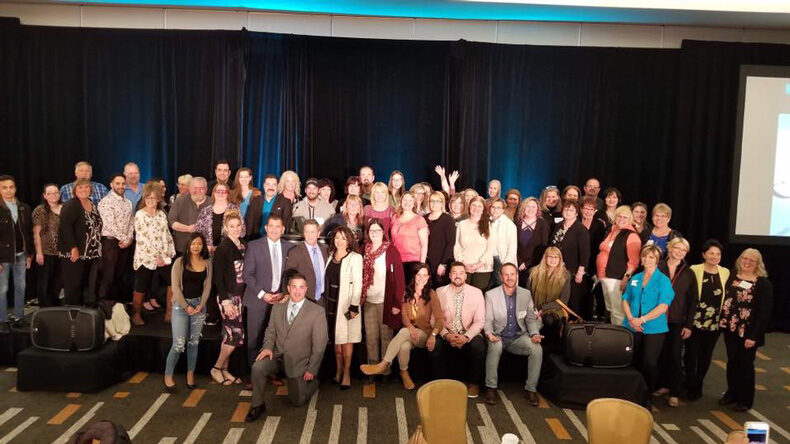 We were blown away by that, especially as the products have such a profound effect. In addition, the comp plan was very unique and has never been done before.
Elepreneurs allows people to actually win here like they've never won before; for instance, an extra $500 a month actually can change someone's life."
"Most people have been taught to not dream," he continues, "and we are teaching our community to start dreaming. In this community we are all elevating each other together as one, forming a massive movement in our profession."
About Elepreneurs
Elepreneurs is on a mission to elevate your health, wealth, and happiness. We help you elevate your life through patented nutritional products, life-changing virtual success training, and a unique rewards program.
Elepreneurs actually builds happiness right into our powerful nutritional products. The superior, scientifically backed ingredients stimulate the happiness hormones — dopamine, oxytocin, serotonin, and endorphins — which we refer to as D.O.S.E. For more information, visit www.elepreneur.com.