Valentus Has Amazing Growth
May 15, 2019
By Team Business For Home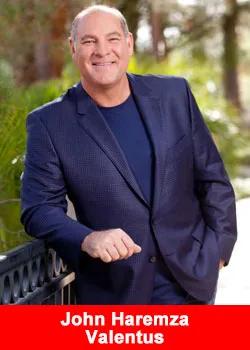 I had dinner with John Haremza last month when I was in Las Vegas – USA for the Go Pro convention.
John shared the incredible success Valentus is seeing.
After a challenging time in 2017 and the first half of 2018 Valentus has seen amazing growth.
They absolutely exploded into 2019 with $750,000 growth in January, $450,000 growth in February  and an amazing $800,000 in March.
Back then John believed they would grow a million dollars in April and I just head that they did grow over a million dollars.  May looks like another million dollar growth month.
In just under 5 years total revenues are now over $100 million and John believes that in the next 12-18 months they will do what they have done in the last 5 years.
They introduced 3 new products at their event the end of March.  M.O.R.E. Detox, with an exclusive ingredient Carbon 60 (Black Water), Optimum Cocoa, 24/7 Carb Blocker New to the stage was Dr. Joseph Ahrens a two-time Nobel Prize nominee with an exclusive Valentus contract.
He introduced his first of many products the 24/7 Carb Blocker. Dr. Joe's next product EMULIN could be the most scientifically documented product ever in the history of Network Marketing.
You can tell a lot about a company by the new Rank Advancements.  Since the first of the year Valentus has had
80 new Diamond Ranks including their first Black Diamond,
It's second Royal Diamond
2 Blue Diamonds
4 Triple Diamonds
20 Double Diamonds
68 Single Diamond Rank advancements.
About Valentus
In Latin, the word Valentus means prevail, defined as proving to be superior in strength, power, and influence. Recognizing that, we could n0t have picked a more fitting name for a company that strives to be the example in an industry that deserves a leader to follow.
Since day one, our focus, our passion, and our commitment have been to create a company, a product line, and an opportunity built on a foundation of integrity.
From creating significant levels of income, to building strong networks, healthy long-lasting relationships, making new friends, participating in activities you never even knew existed, having the time to do the things you love with the people you love to be with, VALENTUS can help you PREVAIL in ALL of your goals! For more information please visit www.valentus.com