Zija International Europe Finishing Quarter 1 With A New High
May 14, 2019
By Team Business For Home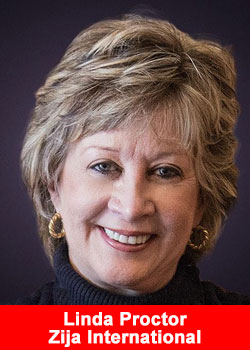 Zija International finishes their first quarter strong in the European market, with a marked 70% growth in sales compared to 2018 and hundreds of new rank advancements.
Core leadership from both field and corporate side are working hand in hand to spread the global mission of the company and the rise in events, enrollments, and excitement across Europe is lifting up various different teams and regions.
Zija's culture-driven environment has fostered the success of many key leaders in the market:
from Diamonds Wolfgang Sonnenburg and Aline Banon, to Emeralds Gerhard Klenner and Meghan Lichtinghagen, to Platinum Priska Portmann, the company is attracting individuals with multiple years of experience in the direct selling industry and providing them a stable foundation to build upon.
Through scientifically sound plant-based products, and a desire to simplify life and wellness for people worldwide, Zija International is providing a home for all those who seek the very best – a life unlimited.
The Germanic region especially is in rapid expansion, fueled by the joint efforts of multiple leaders in coordinating official events, participating in corporate incentives, providing team training, and implementing a duplicatable strategy.
The Team Diamond Global Network (TDGN), led by Double Black Diamond Linda Proctor and the largest part of Zija's Germanic market, has already established a series of international meetings and a summer tour together with Corporate Executive Director, Sophie Zillmann – with more to come for fall and the end of the year.
The meetings will feature both recognition for current team members, but also a welcome and training opportunity for their newest members, pushing further enthusiasm and growth through. The year will be finished with a European Regional in October featuring guest speaker Bob Proctor.
Thanks to the solid market that Zija International's leaders are building in the Germanic region and in Europe as a whole, qualifications are booming for the business and product incentives organized for the first part of 2019.
The Success Trip that took place in February featured qualifiers from all across Europe, and the Summer one – with qualifications running until the end of June – is set to bring in even more. With more product launches and announcements to come in the next 90 days, Zija International's European accomplishments for 2019 have only just begun.
About Zija International
Zija International, a privately held and privately-funded business founded by Kenneth E. Brailsford and led by President and CEO, Jeremy Redd, develops natural health, wellness, and beauty products. The company operates in more than 50 countries worldwide, pioneering the #NaturalHealthRevolution to help individuals achieve Life Unlimited.
Zija has seen consistent growth every year since it was founded over a decade and has received several awards, including and being named the Fastest-Growing Company in Utah' by Utah Business Magazine.
It has also been recognized on fastest-growing and top-revenue lists by Inc. Magazine, Direct Selling News and Utah Valley Magazine, and has received industry-specific MarComm, American Business (Stevies), and Davey Awards.