ARIIX Honored With Emerging Companies Award Two Years Running
June 13, 2019
By Team Business For Home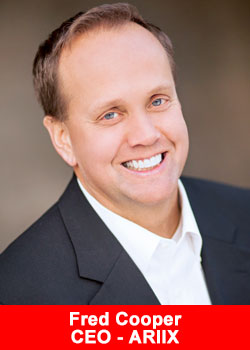 ARIIX — The Opportunity Company®— was recently honored with the 2018 Japan Emerging Companies Award for the second year in a row. The award, established by Success Marketing Co., recognizes the most successful start-up companies of the year in the direct sales industry.
"Incredible things are happening in Japan, and we are proud to receive this award once again. It's clear that our unique and disruptive opportunity is turning heads," says ARIIX Chief Operating Officer and Founder, Riley Timmer.
Since 2017, ARIIX Japan sales have grown by 47% and independent Representatives have increased by 18%. Already in Q1 of 2019, new Representatives have increased by 50% and sales are up 18% compared to Q1 of 2018. On July 4, 2019, ARIIX Japan will host its biggest event ever, with an estimated 8,000 independent Representatives in attendance.
"We are very honored to receive this award for the second time. It is truly a testament to the hard work and dedication of the ARIIX Representatives in Japan, who continue to build their businesses at an unprecedented rate. Japan is consistently the fastest-growing market for ARIIX, which is exciting to be part of," says General Manager of ARIIX Japan, Kunio Miyagi.
About Success Marketing Co.
Success Marketing is the creator and publisher of Monthly Network Businessmagazine, featuring news, trends and growth in the direct sales industry. Readers of Monthly Network Businessvote for the most successful start-up companies in Japan, which are honored with the Emerging Companies Award. To learn more, visit https://www.network-b.com 
About ARIIX
ARIIX is a unique and disruptive international opportunity company that creates efficacious, toxin-free products developed through collaboration with world-renowned experts and marketed through independent representatives.
The ARIIX opportunity and brands are available in Australia, Canada, Greater China including Hong Kong SAR and Taiwan, Japan, Kazakhstan, Mexico, the Netherlands, UK, France, Belgium, Ireland, Israel, Italy, Russia, Singapore, South Korea, Switzerland and the United States. For more information, please visit ariix.com or call 1-855-GO-ARIIX.