OMNIA Into Bankruptcy – Thousands Of Distributors Shocked
June 7, 2019
By Team Business For Home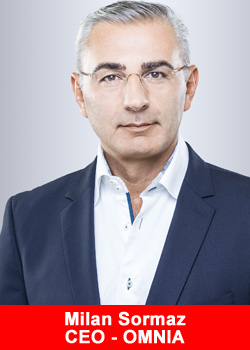 OMNIA, a 100+ million direct selling crypto mining and trading software company, is since 6 June 2019 in liquidation.
According to an email PricewaterhouseCoopers accountants has sent out to creditors::
"I confirm that on 6th June 2019, Omnia Limited ("Omnia") was placed into liquidation on grounds of insolvency pursuant to section 146 of the Insolvency Act.  

Edgar Lavarello of PricewaterhouseCoopers Limited, 327 Main Street, Gibraltar was appointed Liquidator.
I also attach a Notice of the First Meeting of Creditors which will take place at 11am on the 27th day of June 2019 in the office of PricewaterhouseCoopers Limited, 327 Main Street, Gibraltar.
If you wish to attend but cannot attend at the office, please advise in other that we can provide you with telephone conference details.  Alternatively, you may appoint a proxy. "
Kind regards

Joint Liquidators
PwC |
About OMNIA
Headquartered in Cyprus, OMNIA is a leader in the blockchain industry and offers a unique strategy for anyone to effortlessly participate. Our products and services are strategically sound enough to attract those that are blockchain savvy already and simple enough for those who are new to the world of cryptocurrency to begin their journey.
Where allowed, OMNIA offers a variety cryptocurrency and other blockchain-related products and services. OMNIA is comprised of professionals who possess years of experience in this space since the inception of Bitcoin.
We have a scalable infrastructure that is secure and fully optimizable, capable of being a major part of the future of blockchain. For more information visit www.omniatek.com