TLC Ignites Life Changers In Colombia
June 19, 2019
By Nicole Dunkley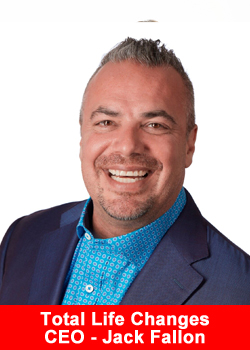 On June 6th, 7th, and 8th, select corporate staff members including CEO Jack Fallon and CCO Scott Bania headed down to Bogota, Colombia for a stop on the "Es Tu Turno" 2019 Tour.
The goal of this tour is to inspire current brand partners called, Life Changers to grow their organizations by sharing the impact of TLC's products and the opportunity to earn income.
The weekend kicked off Thursday night with a live broadcast called "Tea Talk," where the detox benefits and business opportunities of the one and only Iaso® Tea are presented and discussed. English and Spanish versions were given back to back!
The weekend continued with the world famous "Fun Friday," which is broadcasted on Facebook Live every Friday at 2:00 pm EST, where the corporate staff celebrates accomplishments, gives away free products and merchandise, and most importantly, they have FUN!
Well over one thousand guests arrived at the G12 Central Event Theater on Saturday, June 8th. Attendees were welcomed with training from many of Latin America's top leadership, income earners, and the corporate staff. CCO Scott Bania trained on the importance of mindset, saying, "You must be able to believe in yourself before you will be able to believe in your business!"
Over 5 different countries were represented at the 'Es Tu Turno' Colombia event, along with top leadership Ana Cantera, Christian Prada, Erika Delgado, Christian Linares, Carito Ramírez, Mery Suarez, Luces Galeano, Iván Bernal, Carolina Ortiz, and special guest Johnnie Green. The event included a total transformation contest. The audience listened attentively to how TLC has genuinely changed Sandra Osorio, Yolima Méndez and Lorena Forero's lives. Each of their stories moved people emotionally and spiritually. There was not a dry eye in the audience.
The momentum continued! A handful of team members from the corporate staff headed to Medellin, Colombia, to train on the TLC Family System. This system uses sampling of the top TLC products to encourage customers and Life Changers to be a product of the product. With standing room only, the audience was fired up and excited to continue their crusade of changing lives around the world!
About Total Life Changes
Total Life Changes offers a diverse product portfolio of health, wellness and beauty products. Founder and Tea Executive Officer Jack Fallon created TLC over 17 years ago with a single product: NutraBurst®. Since that time, TLC has continued to develop weight loss and wellness products to include a diverse product portfolio matched with an attractive hybrid binary compensation plan. This allows Life Changers of TLC to be rewarded quickly for introducing new customers to its products and business opportunities. Find out why so many are saying, "It really is different over here."