Total Life Changes Top Retailers Retreat IV
June 7, 2019
By Nicole Dunkley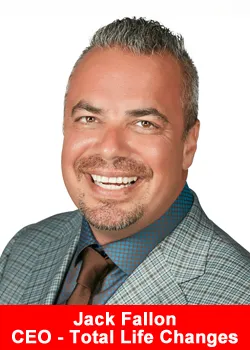 Total Life Changes held its Top Retailers Retreat May 30th through June 2nd at the Meliá Resort in beautiful Nassau, Bahamas. Fifty winners were awarded a four-day, three-night stay for two. Along with the fifty winners, four TLC employees were awarded a trip for winning a corporate weight loss challenge.
All worked very hard to earn this once in a lifetime trip. The Meliá Resort overlooks one of the most beautiful beaches in the world with views of the Atlantic Ocean, resort pools, and gardens.
From fifty retailers, the top three were awarded extra incentives like free airfare and product points. The top three retailers were:
1st – Tewonia Frank
2nd – Cynthia Redley
3rd – Victor Sanchez
The four TLC employees awarded trips for their weight loss were:
Christian Rodriguez
LJ Biesiada
Omar Galvan
Kenny Brengman
The four days were filled with recognition, training, and lots of fun. Thursday, May 30th began with a special check-in for the TLC visitors and then moved right into the first ever international Tea Talk, broadcasted from the Bahamas. Thursday night continued with a cocktail reception where many reconnected and shared in a wonderful evening of fun and anticipation.
Jack Fallon, Founder and CEO of TLC, took a few moments thanking all who were there and gave an inspiring message about what it means to be a leader. He said, "Being a leader is about changing lives. You inspire others to change their lives.
You are inspiring others through products and you are inspiring others through your actions. By definition, in my mind, you are leaders." The retreat continued Friday afternoon recognizing individuals for their awesome accomplishments. Just to name a few who were recognized, the core value award recipients exhibited exceptional support to one or more of the TLC's company core values.
Those amazing winners were:
Core Value: We are always hungry for more. Ana Venzor
Core Value: Passion is our fuel. Lisa Roberts
Core Value: Having fun we get more work done. Lakeshia Hall
Core Value: We love each other period. Nicole Ringer
Core Value: Grateful is our mindset. Edward Crawford
Core Value: Our standard is giving more than expected. Jennifer Held
Core Value: We don't just do what's easy, we do what's right. Dean Nembhard
This recognition and support for one another was the perfect catalyst for "Fun Friday" from the Bahamas. The group was excited and ready to share this energy with the rest of the TLC family around the world. Friday concluded with a beautiful dinner right on Central Beach at the resort.
Saturday was set aside for relaxation, fun, and excursions. Many took advantage of the beautiful weather and beaches. TLC celebrates their family-like love for one another, so as Saturday wrapped up and Sunday morning rolled around, leaving was not a goodbye. All left Sunday ready, more than ever, to share the products and community of Total Life Changes with their neighbors and the world.
About Total Life Changes
Total Life Changes offers a diverse product portfolio of health, wellness and beauty products. Founder and Tea Executive Officer Jack Fallon created TLC over 17 years ago with a single product: NutraBurst®.
Since that time, TLC has continued to develop weight loss and wellness products to include a diverse product portfolio matched with an attractive hybrid binary compensation plan.
This allows Life Changers of TLC to be rewarded quickly for introducing new customers to its products and business opportunities. Find out why so many are saying, "It really is different over here."