Visalus (VI) Event In Italy Attended By 5,000 Distributors And Customers
June 9, 2019
By Team Business For Home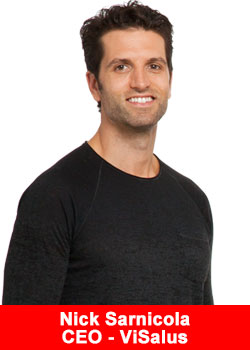 Vi, a global healthy lifestyle company, hosted Vitality 2019, their biggest event of the year in Pesaro, Italy in April 2019 to recognize the fast-expanding teams of Vi Italy sales leaders (Promoters) and thousands of life-changing transformations.
Attracting more than 5,000 entrepreneurs and customers, the three-day celebration of Life, Health & Prosperity included two major product launches, training sessions, new announcements, and Body by Vi Challenge success stories.
Vi Founders, Nick Sarnicola and Blake Mallen along with the Vi Italy's top income earners rolled out an exciting new program, along with powerful sales and marketing strategies to fuel Vi Italy's success streak.
Vitality unveiled two new products, adding Vi Meal Bars and Vi Nutra Chips to the Vi Menu of healthy meals, drinks, snacks and supplements. The response was instant as the company completely sold out of everything on site on the convention's first day.
The event also debuted a new Vi University Training System to help educate and develop aspiring entrepreneurs excited about building their own business around the Vi brand. Topping off the event was the company's announcement of a new "Vi Prime" program, offering "free shipping" and even more benefits to their loyal customers.
"Vitality was a very powerful event on so many levels,"
said Sarnicola, Vi Co-Founder & CEO.
"The people of Vi-Italia are passionate and driven leaders; they are one big family and so full of love, and it's an honor to work with and lead them."
Vitality 2019 marks a major milestone in the growing popularity of the Vi brand and Body by Vi Challenge health transformation platform throughout Europe. Just several years earlier in Italy, aspiring entrepreneurs Fabio Bollini, Massimiliano Micheletti, Francesco Comito and Max Giorgi, with the mentorship of Sarnicola and Mallen, quickly began building business momentum in the region.
It birthed an international movement that has already created more than 20,000 Promoters and 130,000 Customers who have joined, with more than $45 million in sales in 2018.
"Vi Italy is experiencing a very similar trajectory of growth we saw in our first North American market, and it's exciting to witness how history is essentially repeating itself,"
said Mallen, Vi Co-Founder & President, referencing Vi's meteoric rise in North America as the company grew from $34 million in sales in 2010, to $624 million in 2012.
"We're starting to see the birth of an international movement as the mass success of the Italy market is inspiring more European countries to take on The Challenge."
About Visalus (VI)
Vi is a global healthy lifestyle company founded in 2005 and most known for innovating the wildly successful Body by Vi Challenge, the world's first Challenge marketing platform. We created it. We live it. And we do it best.
By providing simple products, platforms and support, we help everybody, and every body, transform themselves … 90 days at a time. Fore more information please visit www.vi.com