1,000+ attendees Celebrate OmegaPro's Latin American Pre-Launch In Colombia
July 2, 2019
By Team Business For Home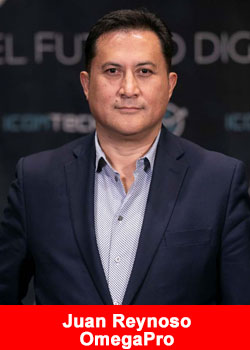 More than 1,000 attendees celebrate OmegaPro's Latin American Pre-Launch at a spectacular event held in Colombia's capital city of Bogotá.
OmegaPro, the leading direct seller of advance trading algorithms and platforms is celebrating the opening of the Latin American market.
The festivities began on the evening of May 28th with a leadership and achievers party accompanied with the corporate members from OmegaPro. OmegaPro's Chief Network Officer Dilawar Singh was all smiles as he touched on the event
"It was a great evening for us as a corporate team spending time with 50 top performing leaders throughout Latin America. We spent hours sharing insight and working on a roadmap toward an even brighter future for our company."
The following day over 1,000 attendees gathered for the main event at Bogota's Auditorio San Augustin. OmegaPro's CEO Andreas Szakacs kicked off the event by giving credit and recognition for the Latin American GM Juan Reynoso.
"To have a person with such high caliber experience in the network marketing industry, along with their expertise in the Central and Latin American markets, is beyond words. This added value to OmegaPro has already accelerated our expansion throughout these markets and we couldn't be more pleased."
Mr. Reynoso, reciprocated the warm introduction with his own praise for OmegaPro,
"Omega offers the most transparent digital solution in the market of Forex trading using artificial Intelligence. The results are phenomenal. I couldn't be more honored to being GM of Latin America. Vision and action together have the potential for unlimited success and that's how we operate at OmegaPro."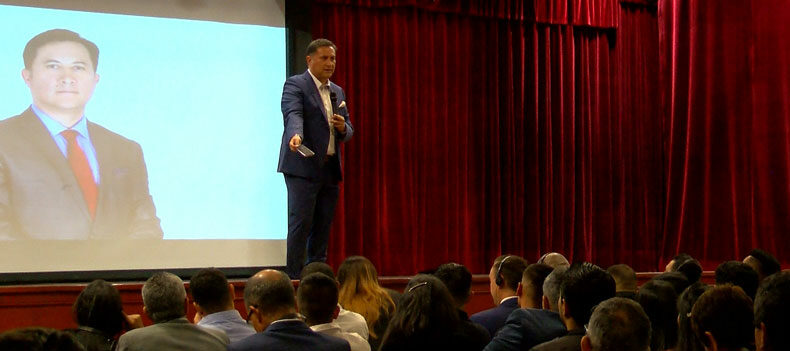 The real star of the evening was the Network Marketing Legend and OmegaPro's Strategic Advisor Mike Sims. With more than 19 years experience in the Network Marketing industry and having achieved some of the highest awards, titles and ranks the industry has to offer, Mike added a tremendous amount of knowledge of how to build a successful business.
"OmegaPro is a huge opportunity. They are doing some things I've never seen in the Direct Sales industry. The company will break records because of the revolutionary product, a commitment to honesty and transparency, and ownership with big vision."
In closing, CEO Andreas Szakacs shared his near and long-term vision for OmegaPro,
"We begin our pursuit of the Latin American markets here in Colombia and will continue expanding throughout the regions in a powerful way. Through major events like this we will touch as many people's lives as possible and know that we will provide the support Latin America deserves.
Notice our growth in Asia and Europe; it's been extraordinary and as that momentum continues we see it carrying over here in Colombia.
Our vision of OmegaPro existing as a respected global company thriving in the direct selling space is coming true, and it's shaping up to be so much more. We're proud to have all of you on board with us on this grand adventure that has only really just begun."
About Omega Pro
The mission of OmegaPro is to deliver a secure world class trading experience to all clients – both retail and institutional. We continually invest in new technologies and people, to provide our clients with a diverse range of trading products and an exceptional trading outputs.
Moreover, we put a major emphasis on account security – we use the most advanced tools and encryption protocols and provide plentiful market liquidity to ensure your capital. Thanks to the vast market volume that OmegaPro handles and our strict risk policies, we can ensure that your account with us is secure, while connecting you to the fast paced global markets.
For more information please visit: www.omegapro.world