Fort Wayne Was Feeling It with Total Life Changes
July 3, 2019
By Nicole Dunkley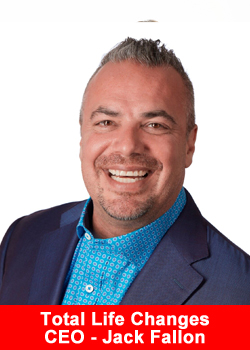 Total Life Changes held the You'll Feel it Tour in the 'Heart of the Mid-West' in Ft. Wayne, Indiana's Grand Wayne Convention Center. TLC's purpose of the tour is to inspire, encourage and recognize everyone's commitment to improving their health, exposing people to these impactful products, and have them mentally commit to a life-changing goal!
This action-packed weekend was kicked off on Thursday, June, 13th with a live weekly broadcast called "Tea Talk" hosted at the Boys and Girls Club of Ft. Wayne. Tea Talk discusses TLC's flagship product since 2008, the Original Iaso® detox and cleansing tea.
Voted the #1 global direct selling product in 2015, it continues to lead company sales and ships to over 150 countries. Tea Talk is a fast-paced Online webinar hosted @TLCHQ Facebook and highlights the ingredients, benefits, real results and more every Thursday evening at 7 pm EST.
Total Life Changes has been partnering with local charities and foundations throughout the tour. TLC partnered with The Boys and Girls Club of Fort Wayne and with the combined effort of Life Changers and CEO and Founder, Jack Fallon's family, TLC signed a check to the Boys and Girls Club for more than $10,000!
TLC's Ambassador, Phillip Birchfield played a huge role in this effort, personally donating $2,500 to the cause. The impact of the funds is not only for the kids but for the community. It's become a place where smiles are built, inspiration is felt and where youth can learn and grow.
Friday's festivities were launched by the World Famous "Fun Friday," which is broadcasted @TLCHQ on Facebook live every Friday at 2:00 pm EST, where the corporate staff celebrates accomplishments, hosts games and giveaways, and most importantly, has a lot of FUN!
Friday evening was dedicated to training sessions. Led by Philip Birchfield, guests listened to several Life Changes explain their success in the company. TLC's Chief Operating Officer, John Licari provided training of TLC's sampling system, a natural progression of allowing potential customers to try the product before they consider buying. TLC maintains a firm belief that consumers will "feel" its products and get real results quickly, leading to so many "sample" customers buying a one-month supply for continued lasting results. Following the training sessions, guests got loose on the dance floor during the Meet and Greet with the corporate staff.
TLC's independent representatives, called Life Changers, were back Saturday morning with their guests. Corporate staff and leadership explained TLC's top five products and the benefits of becoming a preferred customer or a brand new Life Changer. The event continued with live impromptu weight loss testimonies, success stories and the life-changing testimonies of current TLC Life Changers that had won the "Total Transformation Contest."
The Transformation contest winners were: Linda Hayes, Larry Mckissick, and the first ever couple; Terrell and Marie Williams. These individuals shared their stories on how Total Life Changes impacted their lives physically, mentally, spiritually, and emotionally. Terrell and Marie, in particular, were an inspiration to all those unable to find the courage to show the world that one's story can truly inspire many. "I am happy my wife chose to step out on faith and try the tea," mentioned Terrell Williams.
About Total Life Changes
Total Life Changes offers a diverse product portfolio of health, wellness and beauty products. Founder and Tea Executive Officer Jack Fallon created TLC over 17 years ago with a single product: NutraBurst®.  Since that time, TLC has continued to develop weight loss and wellness products to include a diverse product portfolio matched with an attractive hybrid binary compensation plan. This allows Life Changers of TLC to be rewarded quickly for introducing new customers to its products and business opportunity. Find out why so many are saying, 'It really is different over here.'
To get more information, facts and figures about Total Life Changes, click HERE for the Total Life Changes overview.