MLM Company Chloe and Isabel Will Close Business
July 3, 2019
By Team Business For Home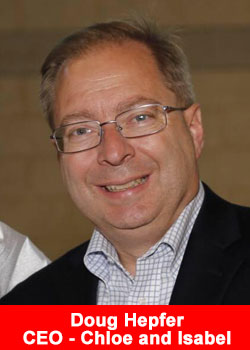 According to several messages on social media, MLM Jewellery company Chloe and Isabel will close their doors. Last day in operations will be July 31.
In March 2018 the company completely restructured and stated:
Chloe + Isabel has attracted two experienced leaders who support entrepreneurship, empowerment and opportunity. Recently appointed President and CEO Doug Hepfer and Senior Vice President of Sales Marcia Cota bring decades of experience in direct sales.
They, along with the company's ownership and the board of directors, say they believe in the potential for Chloe + Isabel to impact thousands of lives in the United States, and soon, Canada.
Chloe + Isabel launched 8 years ago with a vision of building a community of individuals who share a joy for connecting on social media, desire an alternate earning opportunity and love high-quality and inspired fashion jewellery.
The company is committed to empowering media-savvy women to build entrepreneurial businesses through social retailing and social communities.
New leadership has repositioned the company to make its Merchandiser opportunity attractive to a much broader group of entrepreneurial women. The company has removed the previous application and interview process and has implemented a new and sales compensation plan, providing an improved economic opportunity for its Independent Merchandisers and a newly enhanced earning potential for Sales Field Leaders.