Valentus Achieves $7 Million Sales In June
July 1, 2019
By Team Business For Home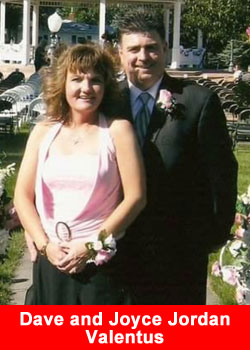 In May of last year Valentus was at $1 million a month.  The company will close June at over $7 million.
Valentus now has literally hundred of new Diamonds, Double Diamonds, Triple Diamonds, the newest and first Blue Diamond in Spain Lidia Juarez Ariza, Royal Diamond Rick Jerrells, and their first Crown Diamond John Haremza.
Other parts of the world are on fire with North America setting the pace and building to an International Convention in Orlando in September with close to 2,000 expected.
Valentus has exploded in Spain with the promotion of 30 and above Diamonds.  A big part of Valentus success has been an impressive growth in Spain from $30,000 a month just a year ago to over $1 million a month.
Top earner John Haremza stated:
Our explosion in Spain is an incredible example of the power of network marketing, the impact of word-of-mouth and the influence of leading edge innovative products.  Network marketing is all about products that work, that make a difference in our lives.  
We all become accustomed to corporate advertising, so much so that we forget that the cost of many, many products includes as much as 50% spent on marketing, spent just to get us to buy the product.  Imagine that!
We pay up to half to the cost of many products for dollars spent on marketing and celebrities, who may never even use the products.
All products in network marketing are based on real testimonies from people we know and trust and the results they have seen in their lives.
Crown Diamond John Haremza and Terri Recknor were on a European tour in May visiting the UK, Iceland, Denmark and Spain and saw over 2000 people.  The largest event was in Madrid and saw over 500 in the audience.
To say Valentus is on fire in Spain would be an understatement. John and Terri are going back in November on a European tour and they believe that attendance will double.
About Valentus
In Latin, the word Valentus' means prevail,' defined as proving to be superior in strength, power, and influence. Recognizing that, we couldnt have picked a more fitting name for a company that strives to be the example in an industry that deserves a leader to follow.
Since day one, our focus, our passion, and our commitment have been to create a company, a product line, and an opportunity built on a foundation of integrity.
From creating significant levels of income, to building strong networks, healthy long-lasting relationships, making new friends, participating in activities you never even knew existed, having the time to do the things you love with the people you love to be with, VALENTUS can help you PREVAIL in ALL of your goals. For more information please visit www.valentus.com