Ayda Okal from Jordan Achieves Diamond Rank At Dagcoin – Success Factory
August 18, 2019
By Team Business For Home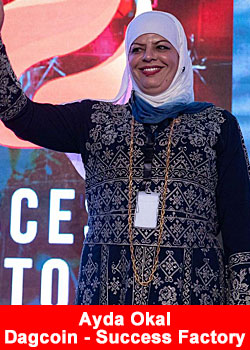 The most recent event of the Success Factory company in Istanbul, Turkey, witnessed an unprecedented rise of Diamonds coming from the Middle East. Several recognitions and testimonies saw the stage, all coming from the Eagles team, one of the subdivisions of the international team called Success4All, founded and led by Igor E. Alberts and Andreea Cimbala.
A Diamond leader who came on stage in Istanbul was Ayda Okal, also from Jordan. Ayda has a bit more than 4 years of experience in the network marketing business and is currently a Diamond in Success Factory.
Speaking about network marketing, Ayda points out some practical advantages that attracted her to the industry, where the main one would be the freedom that it gives her to manage her life, including financial freedom.
But she is especially fascinated with Success Factory:
"It's not only about the company incentives and the compensation plan, which are fantastic. Success Factory is way different from any other company I've been involved with.

Here, your own success depends on the success of your team. So, I help my team to become stronger, and that's how I become stronger myself.

I have always worked hard, but now I really feel that my effort pays off, I could even say that up to ten times more than ever in my life!
 It's really amazing to see how big and solid our Eagles team is: we work in almost 20 countries! And that wouldn't be possible without my great mentor Ahmad Rabaia, who never hesitates in giving support and makes us continue with any challenge, and the Success4All team, which we are part of.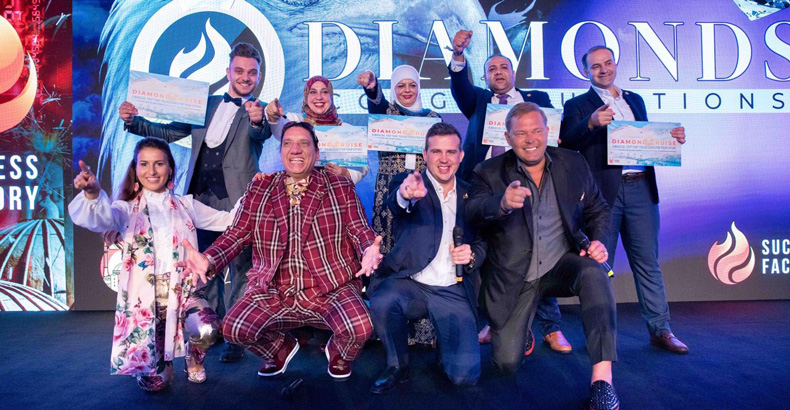 Its founders, Igor Alberts and Andreea Cimbala are incredible leaders, honest and loyal, kind and caring. I'm very grateful to them for giving me and many other people this opportunity."
About Dagcoin
We believe that cryptocurrencies are here to be a step up from regular money. This means improving the speed of transactions while reducing the cost, giving access to money to more people with lesser restrictions and limitations, giving more freedom to transact.
And at the same time preventing fraud and illegal activities. Dagcoin was created to fulfil all of these criterias – to become a digital version of money that people can use all around the world. Our currency is meant for using. This means that in the future you will be able to do everything with dagcoins. That includes getting paid, going shopping, exchanging, taking loans, paying for services, travelling, and almost everything else that comes to your mind. For more information please visit www.dagcoin.org