Coty Terminates Partnership With Younique
August 29, 2019
By Team Business For Home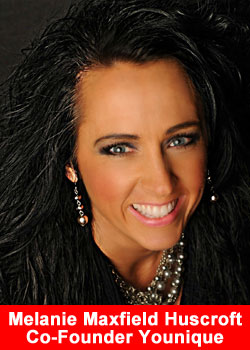 Coty and Younique today announced a mutual decision to terminate their partnership.
Given the different nature of the companies' business models and the need for a strong and specific focus to successfully improve fundamentals, Coty and Younique have agreed to part and focus on their respective strengths.
Coty has recently announced a comprehensive roadmap to improve performance and unlock significant value in its core business.
Coty will sell its controlling stake to Younique's original founders upon regulatory clearance, as soon as practicable.
The conditions of the exit will not be made public, however no further adjustment to Coty intangible asset base is expected as a result of this transaction.
Derek Maxfield, CEO, Younique declared,
"I am grateful for the collaboration and knowledge we have gained from our partnership with Coty. Younique is excited to return to our entrepreneurial roots armed with the knowledge and insights gained from the partnership experience.

We remain focused on serving our Presenters with innovative products and leading-edge digital selling tools that make Younique the easiest way to start and run a direct sales business."
Pierre Laubies, CEO, Coty, said,
"We wish Derek and the teams all the best for Younique's next chapter. Our presence in Younique for the past few years has been an accelerator of our digital strategy, which has today become one of Coty's strengths.

We now need to focus on our turnaround plan and the significant opportunities which lie in our Luxury, Consumer and Professional businesses."
About Younique
Founded in 2012 by Derek Maxfield and Melanie Huscroft, Younique is a disruptive, peer-to-peer e-commerce platform that enables its community of independent presenters to leverage social media to market and distribute Youniques line of innovative beauty products.
Younique offers high-quality cosmetic and skin care products via its approximately 200,000 active presenters, selling in 10 countries.  The company's product philosophy focuses on the intersection of science and nature to offer innovative and trend-leading products that support strong brand recognition with loyal presenters and consumers.
Younique is a mission-first company, committed to uplifting, empowering and validating women everywhere. The company currently operates in the following markets: United States, Canada, Mexico, Australia, New Zealand, the United Kingdom, Germany, France, Spain, and Hong Kong.
About Coty Inc.
Coty is one of the world's largest beauty companies with an iconic portfolio of brands across fragrance, color cosmetics, hair color and styling, and skin and body care. Coty is the global leader in fragrance, a strong number two in professional hair color & styling, and number three in color cosmetics. Coty's products are sold in over 150 countries around the world.
Coty and its brands are committed to a range of social causes as well as seeking to minimize its impact on the environment. For additional information about Coty Inc., please visit www.coty.com.