Melaleuca Founder and CEO FrankVanDerSloot Is Worth $3.6 Billion
August 17, 2019
By Team Business For Home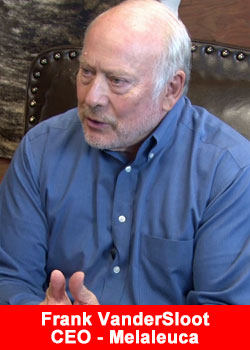 According to an article in the Idahobusinessreview.com Melaleuca CEO and founder FrankVanDerSloot is Idaho richest man.
Idaho is known for its vibrant farming and agriculture scene, but the state's richest man began his business ventures in neither industry. Rather, Frank VanderSloot, CEO of Melaleuca, earned much of his $3.6 billion net worth in the wellness industry. Thus far, his ventures have been successful.
VanderSloot grew up with modest beginnings, living in a low-income household and finding his faith as a teenager. It was only after he earned money to take on a mission trip that VanderSloot met the man who would become the most inspirational figure in his life.
"I think probably the person that was most influential in my life (is) my mission president in the Netherlands, Peter Dalebout,"
VanderSloot says.
"He was a self-made man who dedicated three years of his life to being a mission president. He taught us that we are sons and daughters of God, and we could do anything we wanted to do with our lives. It was a new and very empowering concept to me."
It was this sentiment that eventually drove VanderSloot to start his own business, but also led him to become a self-starter in his philanthropic work after his mission.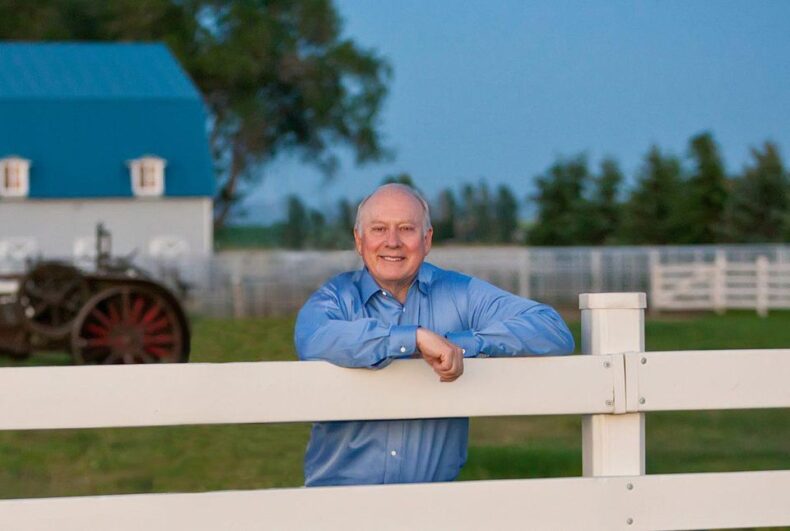 This concept eventually led to the founding of both Melaleuca and the Melaleuca Foundation, which sponsors an orphanage in Quito, Ecuador, by providing resources and facilitating adoptions. This mission to unite families seems to reflect VanderSloot's commitment to his own, as well as those he met while helping with disaster relief after Hurricane Katrina.
"(Family is) the reason you do the professional world,"
VanderSloot says.
"So that you can build things with your family, that's the driver. That's what life is all about. The professional world is only a help to make everything in the family work."
Although he spends much of his time focusing on his career, VanderSloot ensures that his schedule has just enough time left over to spend quality time with his wife, Belinda, and their collective 14 children.
Finding a free moment to coordinate said moments is no easy task, but properties that VanderSloot owns have become the meeting place for family trips and gatherings.
"We have a cattle ranch. We have cattle in Idaho, Montana and Utah," VanderSloot says. "We have some family events (at) a cabin that we try to get to with the kids at least once a year. As far as Idaho is concerned, that would be where we have the most fun."
Whether the trip he takes is for leisure or for business, VanderSloot proves an immense dedication to his ground-up entrepreneurship and to his wife, who both believes in him and endorses him and his decisions. From philanthropy to family, VanderSloot truly does it all — successfully.
"Those who choose to follow Mr. VanderSloot's example will not only find themselves successful in business, but will also find ways to give back to those who have helped them along the way," writes Will Jenson, an economist an a colleague of VanderSloot. "His actions show that he truly appreciates his employees and the communities they call home. I think he exemplifies the definition of icon."
As first reported by https://idahobusinessreview.com/2019/08/16/frank-vandersloot-2019-icon/
About Melaleuca
Melaleuca: The Wellness Company enhances lives by developing, manufacturing and marketing more than 480 natural health and wellness products. These health, home cleaning, pharmaceutical and personal care products are designed to be safer and more cost-effective than grocery store brands. Visit melaleuca.com for more information.