Success Factory – Dagcoin Announces Strategic Alliance With The "Uber Of The Parcel"
August 15, 2019
By Team Business For Home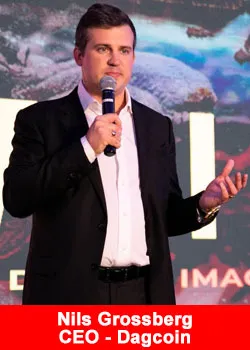 On August 3, Success Factory held an event in  Guadalajara – Mexico, where the implementation of another service in the ecosystem of the company was released, thanks to the strategic alliance with a new Mexican company, whose activity is based on the logistics and mobile parcel industry.
MovilPaquett, as the project was named, is beginning to be known as the "Uber of the parcel".
It will be a service that would allow people owning a vehicle and a driver's license to be able to sign up in the company's system as couriers who would pick up the packages at point A, at the request of a user of the app, and deliver it to a point B, with a cost below the sector average for the users and giving the commissions to local drivers, who would receive up to 80% of the earnings per delivery.
This event has already been described by its associates as one of the most impactful for the entire Latin American market. On the one hand, for a very high participation rate, considering it's a local event, and on the other, for the company's news and advances shared at it.
Numerous Diamonds and higher ranks attended the event, both from Mexico and other parts of Latin America, and the members of the corporate staff, Kris Ress and Nils Grossberg, couldn't miss an event of such importance. CEO of MovilPaquett Roberto Villalpando was also invited.
Here are some of the featured participants of the event:
Jorge Roman, a Diamond: "You are in the right company, whether or not you have the experience."
Daniela Vanegas, Diamond: "It doesn't matter how many times you fail, the important thing is that you rise up and keep moving."
Eduardo Vazquez, Diamond: "Decide to start your own path, and really discover what you're made of."
Hugo Ortiz, Blue Diamond: "When your goal is clear, there is nothing to stop you."
Mario Vielmas, Black Diamond: "The right mindset leads you to extraordinary results.
Nils Grossberg, CEO Success Factory – Dagcoin stated:
"We are always looking for innovative ideas for all markets, focused on growing the business of each person who participates with us."
Kris Ress, CVO Success Factory – Dagcoin stated:
"We focus on developing concepts that have the potential to affect the entire planet and help people generate income to improve the lives of their families. Mr. Nils and I are very happy to develop this business alliance."
Roberto Villalpando, CEO MovilPaquet stated:
"This alliance generates opportunities for the whole world. I am very happy to be part of that change, where instead of saying you can't, you say, yes you can."
Miguel Magaña, Commercial Director MovilPaquett stated:
"When companies and people have the same philosophy of sharing wealth and bringing opportunities to people then this is what makesthis a better world."
This new addition to the ecosystem is presented with the potential to create exceptional growth in both companies. For Success Factory, it means adding a parcel service to its catalog and positioning itself more strongly in the Latin American market.
For MovilPaquett, it represents an investment in the development of its services and the app through which shipments and deliveries between companies and individuals will be managed, in addition to the possibility of exporting its business model to other countries where Success Factory is already present.
About Dagcoin
We believe that cryptocurrencies are here to be a step up from regular money. This means improving the speed of transactions while reducing the cost, giving access to money to more people with lesser restrictions and limitations, giving more freedom to transact.
And at the same time preventing fraud and illegal activities. Dagcoin was created to fulfil all of these criterias – to become a digital version of money that people can use all around the world. Our currency is meant for using. This means that in the future you will be able to do everything with dagcoins. That includes getting paid, going shopping, exchanging, taking loans, paying for services, travelling, and almost everything else that comes to your mind. For more information please visit www.dagcoin.org