Top Leaders Leave Max International – Downgraded To B Rank
August 24, 2019
By Team Business For Home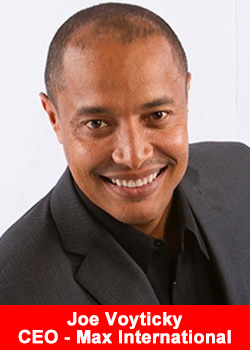 Based on the drama at Max International and the integrity issues raised by top leaders, we have downgraded the company to B rank, our lowest rank :
"Business For Home concludes that the current information about the company is insufficient to assess the balance of benefits. Information is lacking, of poor quality, or conflicting, and the balance of benefits cannot be determined."
According to several sources the next leaders left the company:
Alex Monterossa, Crown Diamond, and family of Diamonds – USA
Micheal Firth and Nicole Rigato, Diamonds – Australia
George Renninger, Crown Diamond – USA
Darlene McGregor, Double Diamond – USA
Hd Yco, Triple Diamond, Jhoanna Yco, Diamond, and family – Philippines

Ricardo Monterossa, Diamond, USA

Chad and Jill Statham, Diamond, USA

Marcus Schubert, Diamond, Australia

Celestina Ankobiah, Diamond, Ghana

Kimberly Yalung, Diamond, Philippines

Dan and April Yalung, Diamond, Philippines

Ivan and Tin Nacpil, Diamond, Philippines

Nestor and Emma Diego, Diamond, Philippines

Founder Steven Scott is no longer with the company.
Top Leader Alex Monterossa stated on his Facebook:
Friends and Colleagues,
After 11 years of tunnel vision focus and total dedication to Max International, having received numerous awards such as:
"Founders Award" 2012
"Visionary Award" 2013
"Crown Diamond" 2015
"Million Dollar Circle" 2015 

and many more.
Having achieved all of the above with steadfast commitment, and lots of sweat, blood and tears since August 2008 now I can only say that I'm grateful, grateful for the memories, for the opportunity to grow as an individual and co-create with tens of thousands across the globe. I'm grateful for having actively helped 11 families to reach the rank of Diamond or above. Amongst these eleven, five of which were personally sponsored including my parents and brother.
Last but not least I am gratefull for all the character building experiences lived , and for all the amazing friendships that will forever be cherished.
I now say farewell, as my personal values and vision differ for many reasons from the current corporate vision of what an MLM "legacy" company should be.
Top Leader Michael Firth stated on his Facebook:
Imagine being in a position where you were being screwed over by some people who think they're in a position of strength.
If you think negatively they would have won… Wouldn't they? Concentration camp survivors will tell you that… There is even books on the topic
However, If you stay positive – they hold zero power over you at all. Then you can go about your life having fun, whilst ensuring everything that's needed to expose all of their devious actions behind-the-scenes over time one step at a time is made possible in the end… Whilst continuing to smile and enjoy your life to the max.
About Max International
As the global leader in Glutathione enhancing products we provide the life changing benefits of our patented, science based products to the world. Our values are based on an uncompromising commitment to integrity. We provide only the highest quality scientifically-based health and beauty products. Our success is dependent upon effective partnering.
We believe in the positive impact of entrepreneurship and strive to open its doors to as many people as possible worldwide. We recognize, celebrate and reward the successes and achievements of our Max family. We value long-term strategies, not short term schemes. We value our social responsibility. For more information please visit www.max.com