AIM Global Hosted Caravans in Six Provinces in the Philippines
September 1, 2019
By Team Business For Home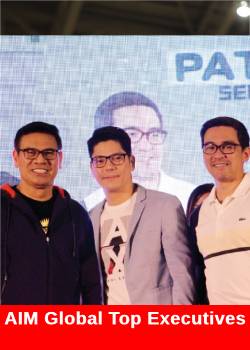 Earlier this year, over 7,400 individuals participated in Alliance In Motion Global's six-week long caravan from March 10 to April 14, 2019. AIM Global brought its top leaders to six prime provinces in the Philippines namely Laguna, Bulacan, Cavite, Nueva Ecija, Pangasinan, and Batangas.
In a span of six-weeks, company top leaders pledged and volunteered their time and effort to inspire new members, to empower seasoned distributors and to spread their knowledge and expertise about the MLM Direct-Sales industry.
With these Sizzle and Caravan events, the MLM Direct-Sales giant showed its dedication to give earning opportunities to more Filipinos to improve their lives and to create a better future for their families. For the company, inspiring its distributors to take hold of business opportunities and work towards success is one of its most important advocacy.
"In other industries, if you want to become rich, you have to make it on your own. They can't share their secrets to you because you will become their competition. But in networking, all of those who succeeded helped everyone and shared their secrets to success." – Ms. Tanya Morales, Top 12 Leader – Philippines
At the Bulacan Caravan, Miss Tanya Morales encouraged the attendees of 1,300 believe in the business and to trust its process. She also shared the camaraderie that goes with the Direct-Sales Networking industry. She said, "In this business, you can study everything about it. There are people who will help you, and you don't have to do it alone. Those are the things that I really appreciate in this industry."
Mr. Joseph Lim, Top 3 Leader in the Philippines, echoed this sentiment in the Cavite Caravan. He told the crowd of 1,500 eager participants that
"In AIM Global, all of your dreams will come true because we will help you to succeed and achieve all of your goals and dreams."
While in the Batangas Caravan, Mrs. Mylin Ebdane-Ebreo, one of the company's elite Hall of Fame members reached out to the newly joined members and the young distributors from the eager crowd of 1,400. She said, "AIM Global gave us more. Whatever dreams you have right now, especially the younger generation, don't change them because of your status now. Whatever those dreams are, fight for them and don't give up."
In Binan, Laguna, Mr. Joey Montes talked about his humble beginnings to his success in the MLM Direct-Sales industry. He recounted to the 1,000 attendees all of his trips, the countries he has travelled, the lives he has touched, the financial freedom that he and his family are experiencing now, and the clear vision of his future. And according to him, all of those achievements would not have been possible without AIM Global.
Braving the tedious travel, the top leaders also went to the Northern Luzon. Over 2,200 distributors and new members combined were in attendance at the Pangasinan and Nueva Ecija caravans. Mr. Bryan Bibe reminisced about his AIM Global journey in Pangasinan.
He was working as a promodizer in a mall when he decided to work on his dreams and life goals and joined the MLM-Direct Sales giant. While in Nueva Ecija, Miss Mae Agustin reached out to the families of overseas Filipino workers in her own hometown. As a former OFW herself, he showed them that they could have a better life in their own country and they don't have to leave their families for a better economic opportunities abroad.
Throughout all these six Caravan events, AIM Global members also got the chance to take home great prizes such as AIM Global products, event tickets and cash.
The attendees learned a lot of industry insights. A lot of new-members joined AIM Global as they have been assured that the company and the leaders will help them on how to navigate the business and mentor them to follow the right path.
AIM Global continues to demonstrate that the heart of the company is its members. The company is confident that the knowledge and wisdom gained by the new members who attended these trainings will definitely empower them and will undoubtedly inspire them to embrace their new life ahead.
With their determination to make a difference, their drive to better their lives, and their outstanding teamwork, there's no question that will reach their financial goals together soon. This unrelenting support from the old and new members only shows how just much of a remarkable force AIM Global is in the MLM-Direct Sales industry.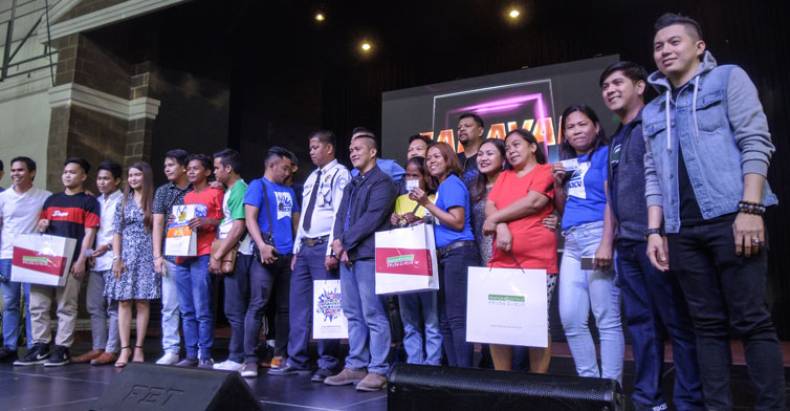 ABOUT AIM GLOBAL
Founded by Network Marketing icons Raymond "John" Asperin, Engr. Francis Miguel and Dr. Eduardo Cabantog in 2006, Alliance In Motion Global (AIM GLOBAL) is the leading direct sales network marketing company in the Philippines. The company markets and distributes top of the line Nutraceutical supplements, weight loss wellness products, personal care and skincare products, functional beverages and premium lifestyle products.
The company is a proud member of MLMIA (Multi-Level Marketing International Association) in USA, founding member of Direct Selling Association in Pakistan (DSAP) and Direct Selling Education Institute (DSEI) of Dubai, UAE.
AIM Global has 130 business center offices in the Philippines and has global offices in 20 countries namely Hong Kong, Singapore, Taiwan, Brunei, Papua New Guinea, UAE, Bahrain, Kuwait, Pakistan, Nigeria, Ghana, Kenya, Uganda, Togo, Ivory Coast, Cameroon, Tanzania, Rwanda, and the Solomon Islands.
AIM Global is categorized as "+AAA" business opportunity, Top 100 Solid MLM Direct Sales Company 2018-2019, Top 10 Momentum Direct Selling Companies 2018-2019, Founder/Director/CEO and Visionary President Dr. Eduardo Cabantog as one of the Ambassadors of Network Marketing – Hall of Fame 2018 by Business For Home, top awardee in the Direct Sales category of Asia Pacific Entrepreneurship Awards 2017 and winner at the International Innovation Award 2018 for its revolutionary Daily Payout System.