AIM Global Kenya Celebrates 3rd Anniversary With 4,000 Attendees 
September 30, 2019
By Team Business For Home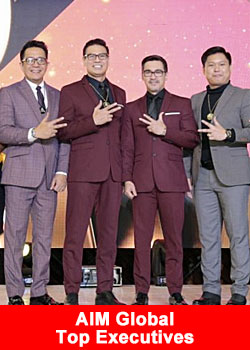 With an estimated 52.5 million inhabitants, the Kenya branch of AIM Global is undoubtedly one of the thriving branches of the MLM-Direct Sales in the East African region.
Its continuous astounding economic growth, the successes of new extraordinary Kenyan millionaires, and the amazing camaraderie in each networks built through AIM Global Kenya are just some of the greatest reminders of AIM Global's remarkable leap of faith on bringing the company to the East African country.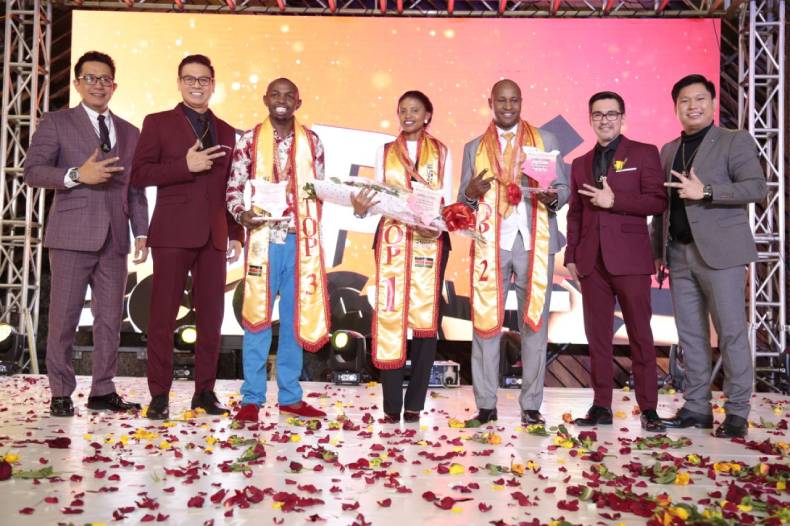 As a staunch advocate of MLM-Direct Sales entrepreneurship, Alliance In Motion Global continues to prove their commitment on their efforts on providing opportunities for their distributors to gain financial independence and to have the chance to provide a better future for their families. For three years, the company has helped more than just by training Kenyan leaders and distributors to build their own businesses, they also committed on helping the needy communities and making ordinary people become extraordinary people.
Last August 28-29, 2019, AIM Global Kenya marked its 3rd anniversary with a two-day grand celebration. 3,000 distributors, top leaders and guests filled the Kenya International Convention Center in Nairobi, Kenya for the first day of the festivities.
AIM Global Kenya organized the AIMcademy Kenya 2019, a whole day packed with important trainings and learnings, that was led by AIM Global's Vice Presidents, VP for Business Development Engr. Jurgen Gonzales and VP for Network and Training Development Mr. Arnel Limpin together with AIM Global Executives, AIM Global International Trainers Mr. Adrian del Rosario and Mr. Miko Imson who also graced the event and gave several inspiring talks and informative trainings to the aspiring distributors.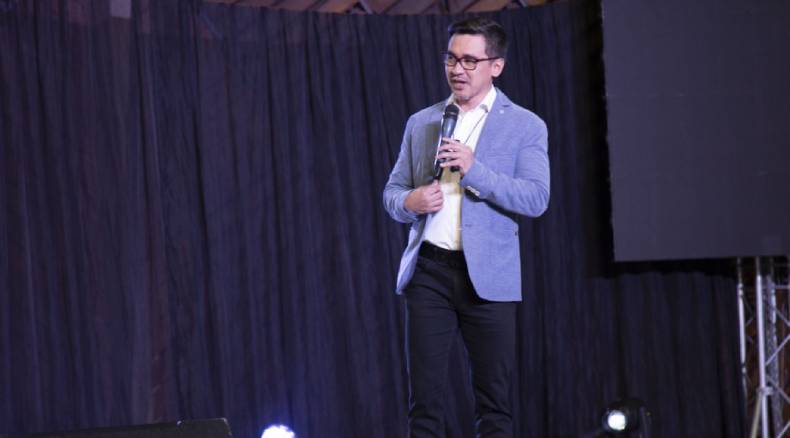 "Since this is your own business, you have to protect it. Do not allow anyone to destroy your business. Be loyal to your company, and you have to love your company."
AIM Global Vice President for Network and Training Development Mr. Arnel Limpin
VP for Network and Training Development Mr. Arnel Limpin stressed that as much as having a great upline and mentor is crucial to build a successful business, one must still learn how to stand on their own.
He reminds the 3,000 attendees, "Do not depend too much on your upline. This is your own business. And since you are new in the business, learn the marketing plan, learn the products, learn how a good prospect is, everything."
"Take your eyes off your goals. Do not just focus on the things that you want to have, focus instead on developing yourself. Focus on making actions that make you productive."
AIM Global's Vice President for Business Development Engr. Jurgen Gonzales.
Echoing Mr. Limpin's sentiments, VP for Business Development Engr. Jurgen Gonzales also reiterated how developing oneself should not be sidelined. For him, being better mentor and a great person in general, everyone should focus on themselves first before helping building other people.
He encouraged everyone to "Develop your self first before mentoring and sponsoring other people. Some of the top earners all over the world are not just lucky, they focused first on developing first rather than working for the money, for the position."
The following day, August 29, 2019, the Kenya International Convention Center was filled again with over 4,000 eager distributors for the 3rd Anniversary Recognition Rally for AIM Global Kenya, organized by its hard-working branch staff and AIM Global Kenya Country Manager Ms. Vanissa Imperial.
AIM Global Executives once again graced the Kenya International Convention Center to show their support and extend their congratulations to the 27 new members of Speaker Bureau, 11 new members of the Millionaires' Circle, 6 new Global Ambassadors, 212 new Silver Executives and 41 new Gold Executives and the 8 newest Car Achievers of 2019. The Top 20 distributors of AIM Global Kenya were also announced with Ms. D. Nyamai nabbing the first spot, followed by Mr. S. Njenga and Mr. F. Njoroge on the 2nd and 3rd spots respectively.
Mr. S. Wangombe and Ms. G. Ngina shared their knowledge of the AIM Global products and how they helped themselves and their families with the recovery of their previous illnesses and how it improved their wellness. Meanwhile, Mr. F. Kibett and Ms. E. Chemutai shared their stories of hardships and the obstacles they overcame when they joined the MLM-Direct sales giant. Their stories of success and them sharing how they started from nothing and how they fought their way to the top resonated with everyone and it gave them the much-needed push and inspiration to fight their own battles and to reach their lifelong dreams.
With the three years worth of solid foundation of AIM Global Kenya, the world-class quality management, the increased focus on their distributors, and their groundbreaking products, the network in Kenya is growing at a faster rate and creating the massive momentum that will certainly secure AIM Global as an unstoppable force in the MLM-Direct Sales industry in the African continent.
ABOUT AIM GLOBAL
Founded by Network Marketing icons Raymond "John" Asperin, Engr. Francis Miguel and Dr. Eduardo Cabantog in 2006, Alliance In Motion Global (AIM GLOBAL) is the leading direct sales network marketing company in the Philippines. The company markets and distributes top of the line Nutraceutical supplements, weight loss wellness products, personal care and skincare products, functional beverages and premium lifestyle products.
The company is a proud member of MLMIA (Multi-Level Marketing International Association) in USA, founding member of Direct Selling Association in Pakistan (DSAP) and Direct Selling Education Institute (DSEI) of Dubai, UAE.
AIM Global has 130 business center offices in the Philippines and has global offices in 20 countries namely Hong Kong, Singapore, Taiwan, Brunei, Papua New Guinea, UAE, Bahrain, Kuwait, Pakistan, Nigeria, Ghana, Kenya, Uganda, Togo, Ivory Coast, Cameroon, Tanzania, Rwanda, and the Solomon Islands.
AIM Global is categorized as "+AAA" business opportunity, Top 100 Solid MLM Direct Sales Company 2018-2019, Top 10 Momentum Direct Selling Companies 2018-2019, Founder/Director/CEO and Visionary President Dr. Eduardo Cabantog as one of the Ambassadors of Network Marketing – Hall of Fame 2018 by Business For Home, top awardee in the Direct Sales category of Asia Pacific Entrepreneurship Awards 2017 and winner at the International Innovation Award 2018 for its revolutionary Daily Payout System.