Husband-Wife Duo AJ & Alyssa Jordan Make Total Life Changes in Texas
September 16, 2019
By Nicole Dunkley
Inspired-entrepreneur AJ Jordan and his wife Alyssa are making total life changes in San Antonio, Texas!
Originally from Southern California, AJ Jordan started in the direct-selling industry at 18 years old after attending college for only 3 days and realizing he wanted to be an entrepreneur.
"I was unsuccessful in the industry for 6 years. I attended every training and became a student to the industry until I was able to become the leader I needed to be in order to lead people," said AJ.
Most people would've given up after 6 years with no success, but AJ knew what the industry had to offer. Now, he's been in the industry for 14 years and is known for being the ultimate servant leader and injecting people with the confidence to be their best self.
Alyssa Jordan, AJ's wife of 4 years, graduated with a PR degree and was introduced to the industry by a friend, who also happened to introduce her to AJ. With AJ's mentorship, she was able to quit her full-time job after just 3 months in the industry and has never looked back.
After three great years at the company we met, we realized we weren't in the right place that God wanted us. We believed that the environment and community holds much more weight than just making a lot of money.

So, we left that company and had 2 unsuccessful years searching for the right fit. We wanted to find a place where people hold the same beliefs and standards for the industry and for life and after 2 years of searching, we finally found TLC.
AJ and Alyssa are thrilled to have found TLC, especially because the executive team shares their family's core beliefs. Through their many years of experience, they have found that in this industry, if you don't have the same core beliefs, the relationship will not last long.
"They have treated our family as a family, not just by words, but with action. We have a strong support system with Jack and John, and we have never received the support that we have received here at TLC," said AJ.
TLC is more than just a lifestyle. It's a total life change, especially when using TLC's products. In fact, TLC products are an everyday thing in the Jordan household. Even their daughter drinks the NutraBurst, and Alyssa's friends and workout community love the Iaso tea so much that it's flying out of their house as fast as they can buy it!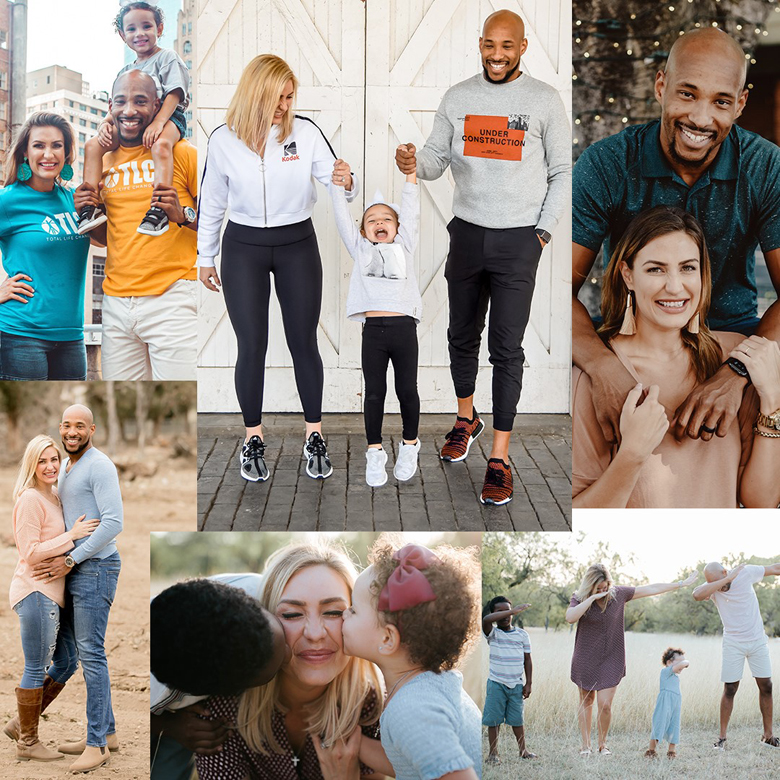 AJ and Alyssa's intentions are to be a part of a community, and they stand by 'being in an open and honest environment and being able to do the right thing because it's the right thing'!
"We don't want just another big explosion made off of hype, but we truly want to build a solid long-lasting legacy for our family," said AJ. "Our goal is to emulate the servant leadership of the company (Jack and John) and help the company reach $1 billion in sales."
Everything really is bigger in Texas!
About Total Life Changes
Total Life Changes (TLC) is a direct selling company offering a diverse product portfolio of health and wellness products. Founder and Chief Executive Officer Jack Fallon created TLC 16 years ago with a single product: NutraBurst®. Since that time, TLC has continued to develop weight loss and wellness products matched with an attractive hybrid binary compensation plan. This allows Life Changers of TLC to be rewarded quickly for introducing new customers to its products and business opportunity. Find out why so many are saying, 'It really is different over here.'