Monat Global Expands To Poland And Ireland
September 17, 2019
By Team Business For Home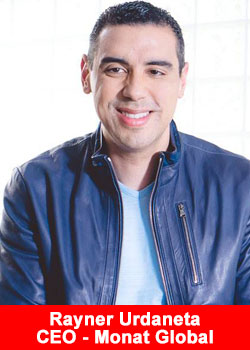 Monat Global (Monat), a multinational distributor and direct seller of premium beauty products, has announced its European expansion into Ireland and Poland this autumn.
Following a successful launch in the UK in 2018, the brand's philosophies, reputation, education and innovation, combined with its desire to support job creation and security for women, have been instrumental in its remarkable success.
Monat is a naturally based anti-ageing and beauty brand, launched in the USA in 2014, with a mission to help people everywhere enjoy beautiful, healthy, fulfilling lives through exceptional, naturally based products; a fun and rewarding business opportunity; and a culture of family, service and gratitude.
The range of Monat's innovative products includes its award-winning hair care and styling hair products.
Says Ros Simmons, Managing Director for UK and Europe,
"Monat is a movement for people looking to create their own business and destiny, the power to create conversation, and inspire a greater network to take action and help others, alongside themselves.

We encourage our Market Partners to get involved and have their voices heard within the beauty economy, globally.
Following the successful launch into the UK, we know the time is right to take the business model across Europe and build on the self-confidence and financial well-being business model we're becoming known for."
"Monat has seen explosive growth in the United States since 2014, continued that success with our UK launch last year, and now we are ready to bring our products and business opportunity to entirely new audiences in Ireland and Poland,"
says Stuart MacMillan, President of MONAT Global.
"Bringing MONAT to more European customers and Market Partners is an exciting milestone for the company,"
says Ray Urdaneta, CEO of MONAT Global.
"We look forward to welcoming additional markets and customers to the MONAT family in the coming months."
About MONAT Global
MONAT Global is a wholly owned subsidiary of Alcora Corporation, whose holdings include L'EUDINE Global, an established Direct Selling company specializing in premium beauty and wellness products throughout the U.S. and Latin America, and B&R Products, Inc., their research, development and manufacturing Laboratory subsidiary.
All three companies are headquartered in and around Miami, Florida. MONAT was founded in 2014 to enter the multi-billion-dollar haircare market and provides groundbreaking opportunities through a novel Social Marketing approach to Direct Sales. The company offers a unique and exciting business model and one of the most generous compensation plans in the U.S., Canadian and U.K. markets.
Additional information about the company can be found at its website, www.monatglobal.com.