Total Life Changes Donates 24,000 Bottles of Water to Flint, Michigan
September 10, 2019
By Nicole Dunkley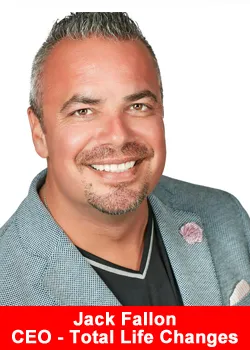 TLC recently had the opportunity to make a great impact in a local Michigan community. For those who may not know, Flint, Michigan's water crisis began in 2014, and the city still continues to fight that problem today.
Although the problem is being addressed, there are still many Flint residents who continue to fight for clean drinking water — something we don't think twice about.
On Friday, August 16th, Stormy Wellington, TLC Executive Ambassador, hosted an event in Detroit where local businesses were encouraged to donate water to the Flint Water Crisis.
TLC is all about making total life changes, so it was a no-brainer to Jack and John when they had the opportunity to offer their support in a time of crucial need, especially for an amazing event like this.
Kenny Brengman, TLC's Supply Chain Manager, worked with local water distributor, Absopure, to secure 1,000 cases of water (that's 24,000 bottles of water!) for the Flint Water Crisis. That Friday morning, Kenny and his crew began the donation process and loaded up the TLC trailer with 5 of the 12 pallets they were donating.
With the trailer and van loaded up, TLC's employees headed down to the event. They spent several hours unloading cases, passing out samples, and then re-loading the cases to take them to a different drop-off location, changing lives along the way.
On Tuesday, August 20th, the crew loaded the remaining 7 pallets and delivered them directly to the Flint Water Donation Center for them to be distributed out to residents.
Tons of manual labor went into making this donation event happen, but the reward was worth it.
About Total Life Changes
Total Life Changes (TLC) is a direct selling company offering a diverse product portfolio of health and wellness products. Founder and Chief Executive Officer Jack Fallon created TLC 16 years ago with a single product: NutraBurst®. Since that time, TLC has continued to develop weight loss and wellness products matched with an attractive hybrid binary compensation plan.
This allows Life Changers of TLC to be rewarded quickly for introducing new customers to its products and business opportunity. Find out why so many are saying, 'It really is different over here.'