Touchstone Essentials Expands Premium CBD-rich Hemp Oil Lineup
September 20, 2019
By Team Business For Home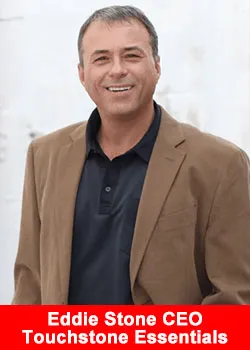 Touchstone Essentials expands premium CBD-rich Hemp Oil lineup with additional strength, market demand on the rise.
It's been right around a year since Touchstone Essentials stunned the industry by unveiling an ultra-premium lineup of full spectrum hemp oil products using nanotechnology. Founder & CEO Eddie Stone says the market craved an even more potent formula.
"Hemp and CBD are here to stay. The market came at us like a tidal wave and it's only getting bigger. At the same time, the market is getting wiser and is beginning to understand the difference quality makes.

Our premium full spectrum hemp oil is of the highest quality and we're proud to provide such an incredible lineup with the world."
The company's initial offering, Calm Premium Hemp Oil (750mg)has now been joined by two additional strengths: Calm Premium Hemp Oil (1500mg)and Calm Premium Hemp Oil (3000mg), expanding the hemp oil line to a total of six products.
Mr. Stone says the additional strengths were necessary due to consumer demand. Market analysis by the Brightfield Group projects that the hemp industry will rapidly grow to $22 billion by 2022.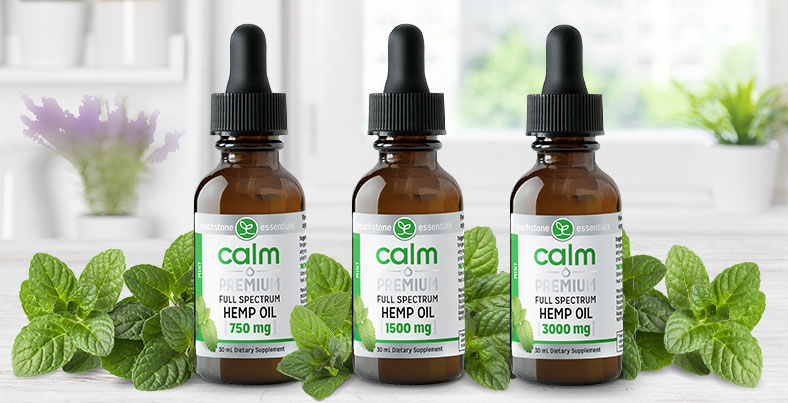 "There are so many more uses to the human body that our full spectrum formulas provide over typical CBD products. Many of those who switch to our line tend to immediately notice something more impactful on their body's system.
The entourage effect, as we like to call it, is real. The combination of cannabinoids, terpenes, and flavonoids is the way we're supposed to experience hemp and all its benefits. Some may find they find they need a greater strength to receive the benefits they are looking for. We're really proud to give those users that option."
Calm Premium Hemp Oil (1500mg) provides 50mg of cannabidiol (CBD) per serving while Calm Premium Hemp Oil (3000mg) delivers 100mg of CBD per serving. Each bottle provides a 30-serving supply. These new introductions also have zero THC, so they appeal to consumers who are interested in CBD but don't want the THC component.
"We use the finest strains of hemp, all non-GMO, organically grown in the USA. We use the latest technology in extracting these precious compounds that ensures there are no solvent or toxin residues.
The Calm Premium Hemp Oil line is also THC-Free. Combine all this with the fact that we use a unique nano-emulsification technology, making it ultra-absorbable, and you can begin to see why the Touchstone Essentials family is in love with our product lineup and why our customers are our biggest fans."
Mr. Stone believes Touchstone Essentials' unyielding attention to quality is a major reason for the product's success, coupled with the timing of rapidly growing interest in CBD by consumers around the globe.
About Touchstone Essentials
Touchstone Essentials was founded in 2012 by 30-year industry veteran, Eddie Stone, with a vision of organic goodness accessible to everyone. They ship to over 60 countries around the world. Touchstone Essentials has been experiencing double-digit growth over the past 3 years and with the recent launch in August 2018 of the organic CBD hemp oil line, things have started reaching critical mass.
They describe themselves as proud rebels with a cause, offering products for Daily Detox, Organic Superfoods, and CBD. When you join as a VBO, you become a visionary business owner. As a VBO, you're the CEO of your own empire, but you're not alone.
Touchstone Essentials offers an advanced digital marketing system with a trove of resources, all at no additional cost. This includes a TheGoodInside.com e-commerce site, blog, and e-newsletters, social media retargeting and more. For more information please visit www.thegoodinside.com