Travis And Summer Flaherty Achieve 5,000 Team Members At Uforia Science
September 16, 2019
By Team Business For Home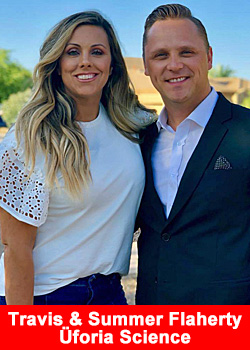 Travis and Summer Flaherty have much to celebrate these days.

The Flaherty's, who have been referred to as the "The First Family of Network Marketing," have reached a monumental milestone with Üforia Science. Their organization recently topped over 5,000 people, (a large percentage of which are customers) with over 1,000 NEW rank advancements, this year.
Travis and Summer reside in AZ, have six children, and are well known for their "family-first" culture. Professionally, they have been coined as "start-up specialists" due to their vast experience helping companies through the inception and launch phases. They are also well known for their professionalism, and for their leadership culture, inside the direct sales industry.
When we caught up with Travis and Summer here is what they had to say about this fantastic accomplishment:
"It's common in our profession to see someone talk about how much they are earning, or to see the "top earners" list, etc. I think it's great to demonstrate what's possible in our profession.
However, what we don't see (or talk about) is how many of these stories are perpetuated, often exaggerated, or what goes on behind the scenes to create them.
Personally, I'm not interested in what someone's "month one" check is. Show me how many people on your team are winning? How many customers you have on an active auto-shipment each month? What is your retention rate? These are the things that impress me, these days.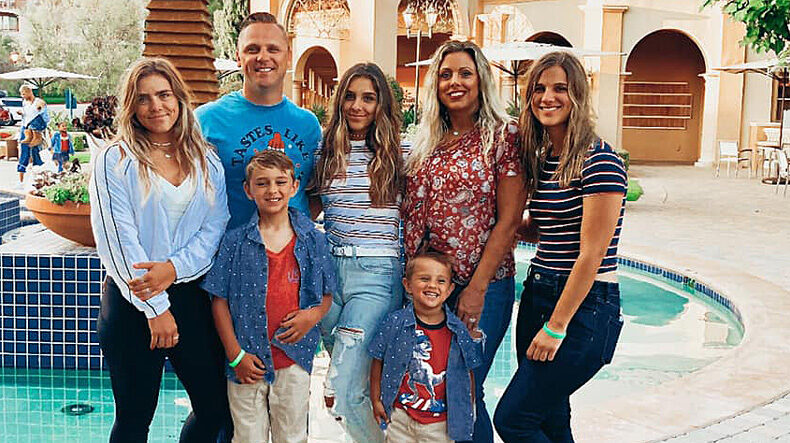 That's also exactly why we joined Üforia Science. There are no smoke and mirrors, zero hype, 100% customer focused, the science is real, and the company is owned and operated by some of the most reputable names in our profession. To quote our CEO, Ron Williams, (who btw has done an amazing job with the culture, messaging, branding and tools, etc.)
"This is a home and not a motel."
Of course, none of this would be possible without our amazing team. We are blessed to work alongside some of the best leaders in the profession. We have a special culture that transcends an "us vs. them" mentality. Üforia Science is special. This is a legacy company that will be around a long, long time. We're proud to be one of the early pioneers leading the charge.
We look forward to our official launch in early 2020. We're also equally excited about the new compensation plan enhancements. These include daily pay, a "four and free" referral program, a generous car bonus, and a generational bonus that now pays seven generations deep!
We're also equally excited to launch our international teams in the not so distant future."
Here is what the CEO of Uforia, Ron Williams, had to say about the Pre-Launch Of Uforia:
"Uforia Science is the cell phone to the landline, it is the beginning of the end of blind nutrition. For this reason, there is a strict reverence to doing the prelaunch right. Every meticulous detail. It is the difference between building a company to impress your neighbors and competitors versus building a company to impress our children.  The processes are day and night.
Prelaunch is a process of refinement, and I could not be happier! Brick by brick we are building a vision bigger than all of us, so none of us get in the way. No ego, no entitlement, where service is greater than salesmanship. Our best work is our next. Not the one hit wonder boy band, we do not aspire to be the flavor of the month in our profession. Our commitment is historic, even classic. The last one standing. Welcome to Uforia where being Ü never felt better!"

 About Üforia Science:
ÜFORIA Science is the world's only company to offer truly unique, and custom, DNA inspired nutrition. They pre-launched on Jan. 12th, 2019 and have already gotten off to a very impressive start.
ÜFORIA SCIENCE is the only company that takes your DNA to create truly one-of-a-kind custom nutrition made just for you. Our DNA Test unlocks the secrets to your "Actionable Genes" and their influence on your body. With nearly 400 million unique formulas, this is your very own customized nutrition.
Decades in the making – this is exclusive and proprietary software and technology. To ensure quality and privacy, your DNA analysis is performed in a US laboratory that is CLIA certified and HIPAA compliant. At ÜFORIA SCIENCE™ we exceed the leading security standards and your personal information is kept confidential and secure. For more information please visit www.uforiascience.com