AIM Global Receive ACES Award For Asia's Best Performing Companies
October 14, 2019
By Team Business For Home
Alliance In Motion Global was recognized as one of Asia's Best Performing Companies at the 6th Asia Corporate Excellence and Sustainability (ACES) Awards last September 20, 2019  at The Athenee Hotel in Bangkok, Thailand.
The ACES Awards had 159 nominations where 59 winners from the 21 prestigious categories were awarded.
Leadership and Sustainability are the key evaluation parameters of the ACES Awards. The prestigious award giving-body paid tribute to corporate leaders who showed outstanding spirit of entrepreneurship, financial performance, brand equity, responsible practices, innovation and sustainability, and to companies and corporations that embodied ethical compliance; diversity and inclusion; leadership values, community empowerment; and products and innovation.
The event was organized by the MORS Group, an organization committed to assisting companies, corporate leaders, and eminent industrialists in sharing a platform to exhibit leadership and sustainability excellence. The MORS Group hopes that the winning companies inspire more corporations to learn how to engage stakeholders and employees, and embrace a culture of progressive learning.
This is AIM Global's first time to achieve an award from the ACES Awards, a remarkable testament to the MLM-Direct Sales giant's efforts in focusing more on connecting to its distributors, and showcasing steady revenue growth year on year with strong returns.
"On behalf of our President, Dr. Ed Cabantog, and the rest of Alliance In Motion Global family, we are very honored and privileged to receive this prestigious award. This award doesn't go only for the company's employees and management, but without a doubt, this recognition is a big win to our 6 million distributors worldwide."
stated Mr. Miko Imson, International Trainer.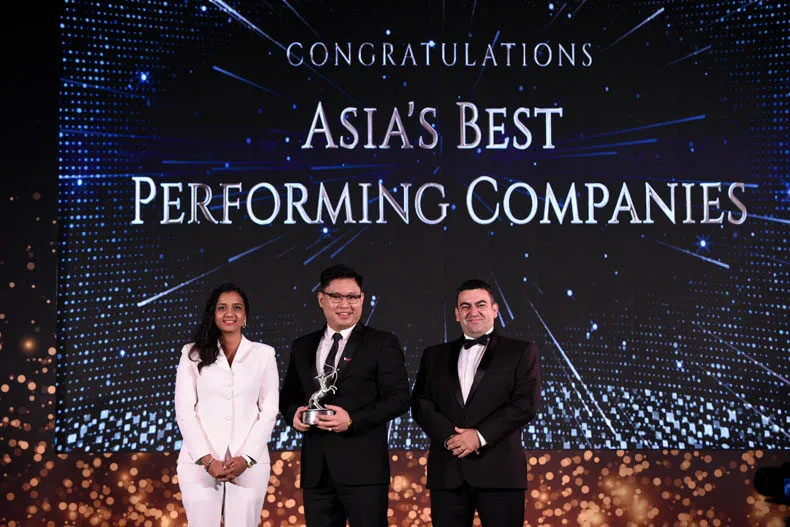 Receiving the prestigious ACES Award is well-respected AIM Global International Trainer, Mr. Miko Imson. He dedicated the award to the company's employees, management, and hardworking and loyal 6 million distributors all over the world. He also thanked the organizers of the ACES Awards, the MORS Group, and all the remarkable partners who also attended the event.
Mr. Imson further explained that the award will serve as a great inspiration and motivation for each and everyone who are working and associated with AIM Global. To be awarded as one of Asia's Best Performing Companies, would further inspire the management and employees to provide the best products,  further improve their programs and system, to better equip and support their distributors, and to continue the company's goals of expansions both locally and internationally.
"It looks at companies and corporations not as cash cows but as agents of change."
stated Ms. Shanggari B., CEO of MORS Group
MORS Group Chief Executive Officer Ms. Shanggari B. encouraged the corporate leaders and company representatives to uphold the company values while propelling upwards, to still be authentic and have the sincere care for their own people.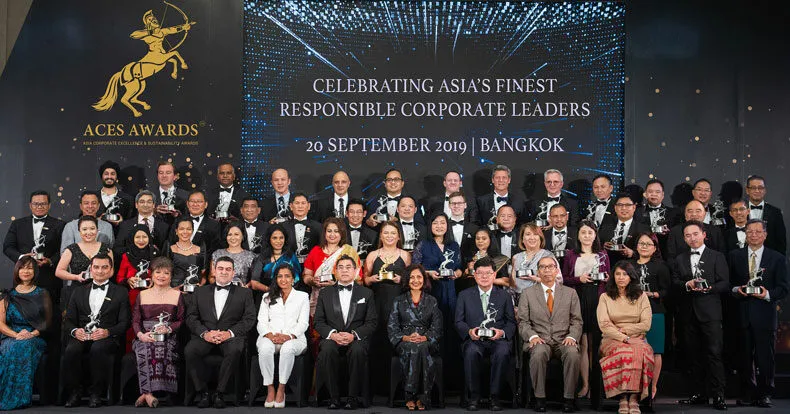 "It looks at companies and corporations not as cash cows but as agents of change. And this new way of building business is what we look upon, where the human capital is recognized and rewarded not as an afterthought but it is the national way of doing business, and it is embedded in the way the operations are being done," Ms. Shanggari B., CEO of MORS Group said during last week's ceremonies.
"A-R-T. A stands for Accountability, R stands for Responsibility, and T stands for Transparency. These are the three ways of good governance, which how your association should run."
stated Mr. Hermant K Batra, Hony. Chairman – Jury Panel of ACES Awards.
Mr. Hermant K Batra, Hony. Chairman and part of the jury panel of ACES Award, took center stage and praised all the company leaders ands representatives who attended the event. He also reminded them to continue the advocacy for good governance, to embody Accountability, Responsibility and Transparency.
While the company continues to rapidly transform into an MLM-Direct Sales giant all over the world, AIM Global never forgets to recognize the outstanding job and efforts its management, employees have done for the company.
ABOUT AIM GLOBAL
Founded by Network Marketing icons Raymond "John" Asperin, Engr. Francis Miguel and Dr. Eduardo Cabantog in 2006, Alliance In Motion Global (AIM GLOBAL) is the leading direct sales network marketing company in the Philippines. The company markets and distributes top of the line Nutraceutical supplements, weight loss wellness products, personal care and skincare products, functional beverages and premium lifestyle products.
The company is a proud member of MLMIA (Multi-Level Marketing International Association) in USA, founding member of Direct Selling Association in Pakistan (DSAP) and Direct Selling Education Institute (DSEI) of Dubai, UAE.
AIM Global has 130 business center offices in the Philippines and has global offices in 20 countries namely Hong Kong, Singapore, Taiwan, Brunei, Papua New Guinea, UAE, Bahrain, Kuwait, Pakistan, Nigeria, Ghana, Kenya, Uganda, Togo, Ivory Coast, Cameroon, Tanzania, Rwanda, and the Solomon Islands.
AIM Global is categorized as "+AAA" business opportunity, Top 100 Solid MLM Direct Sales Company 2018-2019, Top 10 Momentum Direct Selling Companies 2018-2019, Top Direct Selling CEO 2014-2019, Founder/Director/CEO and Visionary President Dr. Eduardo Cabantog as one of the Ambassadors of Network Marketing – Hall of Fame 2018 by Business For Home, top awardee in the Direct Sales category of Asia Pacific Entrepreneurship Awards 2017, winner at the International Innovation Award 2018 for its revolutionary Daily Payout System, and one of the awardees for Asia's Best Performing Companies at the 6th Asia Corporate Excellence and Sustainability (ACES) Awards 2019.