BlossoMĖ Blooms Into Total Life Changes Product Lineup
October 18, 2019
By Nicole Dunkley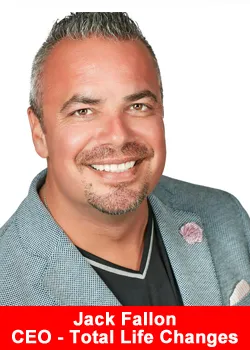 In an industry dominated by women, it only makes sense to research and develop an all-natural supplement that can foster women's mood, balance their hormones, provide weight management and improve complexion. Total Life Changes just hit a grand slam with its newest formulation designed to support women's overall health.
BlossoMĖ (Blah-So-Meh) is TLC's new women's supplement! It will be available in late 2019. It contains a proprietary blend of high-quality all-natural ingredients intended to regulate a women's immune system, balance hormones, control inflammation, and improve complexion. Several women have tried our product for the past few weeks and they are definitely FEELING it!
Gabriela Ortiz Di Luca has hypothyroidism and wanted to decrease her brain fog and low energy levels.
"On September 25, 2019, I had the privilege to attend a TLC leadership meeting in Detroit. I was given our new female supplement called PRODUCT X (at the time). It was that time of the month. I took my birth control out like normal and waited for my 5-day countdown to start.

Day 1 no migraine. Day 2 no migraine. Day 3 Saturday the 28th, I woke up congested and with a small migraine. However, I cannot tell you if it was from allergies or my period coming because something was in the air making my face and nose itch a lot while sneezing like crazy. Day 4 was all good, Day 5 nothing, Day 6 period drops, and I go about my week."
"This past week I was in London (5-hour time change) and I had an "Aha" moment. It came to me while I was getting ready for work. I was not tired. I started to think back on my recent trips, and I have this energy, and I'm not telling my husband that I'm tired anymore. I feel so good during the day and I don't have the desire to sleep my day away. I love how I am feeling, I do not have any brain fog not and I am only about 2.5 weeks into my bottle. I am excited about for the results of my next blood workup."
Khadijah Williams was also able to test "Product X" and felt the results too. She explained, "Okay so, BlossoMĖ. Wow!! I'm on day 7 and I have noticed I have not had any hot flashes. I feel awesome…This is something special. My mood is better too."
Some of the all-natural ingredients in BlossoMĖ include Ganoderma Lucidum (red Reishi mushroom), Black Cohosh and Maca Root; all of which have been used in traditional medicine for years. Maca root and Black Cohosh are intended to help with menopause symptoms and Reishi mushroom boosts your immune system by increasing the activity of natural killer cells, known to fight infection.
BlossoMĖ acts like estrogen in the body, balancing your hormones, controlling cravings and improving the complexion of your skin with continued use. This supplement was also developed to assist with improved memory, as well as elevating your mood. Get started today and begin feeling mentally and physically balanced with energy to take on the day.
Founder and CEO of Total Life Changes, Jack Fallon says BlossoMĖ will be a game-changing product:
"This is an innovative product. It contains top of the line ingredients. We went to the best manufacturer and asked for something special to support our large population of female representatives and consumers. We've got something very special and we want every woman in the world to feel this product. Best of all, this is just the first of a line of products specifically designed to support and improve women's overall health and wellness."
About Total Life Changes
Total Life Changes offers a diverse product portfolio of health, wellness and beauty products. Founder and Tea Executive Officer Jack Fallon created TLC over 17 years ago with a single product: NutraBurst®.  Since that time, TLC has continued to develop weight loss and wellness products to include a diverse product portfolio matched with an attractive hybrid binary compensation plan. This allows Life Changers of TLC to be rewarded quickly for introducing new customers to its products and business opportunity. Find out why so many are saying, 'It really is different over here.'