Total Life Changes Made You 'FEEL IT' In New York City
October 2, 2019
By Nicole Dunkley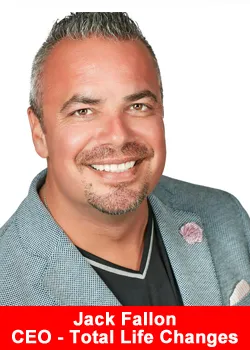 Total Life Changes held their You'll Feel it Tour in New York City at the historic Roosevelt Hotel. The goal of the tour is to inspire, encourage and recognize everyone's commitment to improving their health, exposing people to these impactful products, and have them mentally commit to a life-changing goal! 
This particular event was a first for the company as they presented a completely bilingual event, in both English & Spanish.  
The weekend festivities kicked off on Thursday, September 12, 2019 with a live weekly broadcast called "Tea Talk". Tea Talk discusses TLC's flagship product since 2008, the Original Iaso® detox and cleansing tea. Voted the #1 global direct selling product in 2015, it continues to lead company sales and ships to over 150 countries.
Tea Talk is a fast-paced online webinar hosted @TLCHQ Facebook and highlights the ingredients, benefits, real results and more, every Thursday evening at 7 pm EST. 
Total Life Changes has been partnering with local charities and foundations throughout the You'll Feel It Tour. Heading into the NYC event, TLC had been denied by over 10 charities, leaving them without a foundation to support just days before the event.  But a chance encounter at a shoe store, or divine intervention, would lead to one of the company's greatest partnerships to date.
While on a brief trip to the Puma store in New York City some of the TLC corporate staff met a man named, Andre McDonnel, who was working at the store.  After some friendly conversation, they discovered that Andre was the founder of his own charitable movement called, "It's From The Sole",
The team was so impressed with Andre's passion for his foundation, which provides shoes for the homeless and less fortunate individuals all over the world, that they asked to partner with him for their event. It was fate. Total Life Changes graciously donated $10,200 to this charity, which helps change lives from the soul of their mind to the sole of their feet. To donate to this charity, visit www.itsfromthesole.org 
Friday's events began with the World Famous "Fun Friday," which is broadcasted live every Friday at 2:00pm EST on Facebook @TLCHQ. The TLC corporate staff celebrates accomplishments, hosts games and giveaways, and most importantly, has a lot of FUN!
For this broadcast, the team stepped out of the studio and ventured over to Bryant Park, where they were greeted by hundreds of TLC Life Changers, customers, and even unsuspecting guests who enjoyed the show.
The evening continued with training from the TLC Corporate staff and top Latin America Ambassadors, Ana Cantera and Julio Lama. Their trainings were delivered with precision and passion; results from post event surveys indicated that more than 87% of all attendees found the training extremely valuable. 
Following the training sessions, guests were treated to a meet and greet reception with the TLC corporate staff.
The highlight of the weekend began Saturday morning with the main event.  As the show opened, TLC's independent representatives, called Life Changers, and their guests were treated to a special bi-lingual dueling pianos performance by New York's own, Flying Ivories.   
Corporate staff and leadership explained TLC's top five products and the benefits of becoming a preferred customer or a brand-new Life Changer. The event continued with live impromptu weight loss testimonies, success stories and the life-changing testimonies of current TLC Life Changers that had won the "Total Transformation Contest."
The Transformation contest winners were: Jay Sky, Victor Minchala, and Kaylene Petersheim. These amazing individuals shared their stories on how Total Life Changes impacted their lives physically, mentally, spiritually, financially and emotionally. A passionate Kaylene Petersheim proclaimed, 'These products and this company have given me my life back!' 
While sharing her remarkable testimony, the audience was treated to a special surprise when Jim Coplin, proposed to Kaylene on stage!  
Notes about programming:
Inspirational mindset training from Stormy Wellington & Ana Cantera

Amazing Success Stories with Fermin Vera, Khadijah Williams and Christian Prada

7 core value award winners – recognized by TLC's top leadership
The You'll Feel It Tour lands in Louisville, Kentucky on October 11-12, 2019 followed by an International Event in Bogotá, Colombia. The tour concludes in the Golden State of California on November 15-16 in Los Angeles.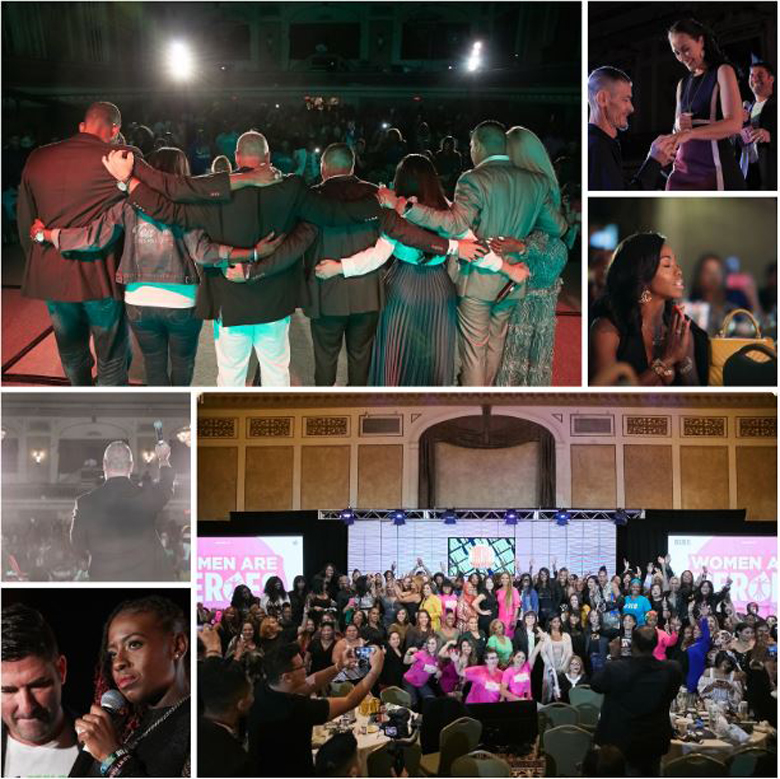 About Total Life Changes
Total Life Changes offers a diverse product portfolio of health, wellness and beauty products. Founder and Tea Executive Officer Jack Fallon created TLC over 17 years ago with a single product: NutraBurst®.  Since that time, TLC has continued to develop weight loss and wellness products to include a diverse product portfolio matched with an attractive hybrid binary compensation plan. This allows Life Changers of TLC to be rewarded quickly for introducing new customers to its products and business opportunity. Find out why so many are saying, 'It really is different over here.'