Wakaya Perfection Enters Into Alliance With LaCore Enterprises
October 23, 2019
By Team Business For Home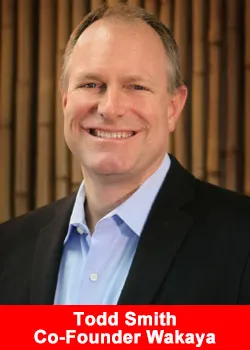 Wakaya Perfection, LLC, direct marketer and purveyor of high impact and high-status nutritional and weight loss products, enters into strategic alliance with LaCore Enterprises, LLC.
As a strategic partner, LaCore will bolster Wakaya's product manufacturing, logistics, and sales support through their many affiliate service providers.
LaCore, located in Melissa, TX, is a global consulting company that specializes in working with direct sales organizations, giving them access to seasoned and state-of-the-art facilities and systems.  This strategy not only cuts costs and streamlines processes, it allows young organizations to leverage the economies of scale that would not otherwise be available at this stage of their growth.
Terry LaCore, Owner of LaCore Enterprises, believes the most impactful and exciting products come to market through startup organizations., LaCore specializes in giving groundbreaking companies the look and feel of a well-established household brand.  When asked about the strategic alliance with Wakaya, Terry (LaCore), remarked:
"we're very selective in our alliances, and we see great things in Wakaya's future, and in our continued relationship."
"We simply could not be more excited" exclaimed Wakaya Perfection President, William Andreoli.
"In today's fast-paced and high-tech world, consumer's expectations can only be met with excellent service and rapid results.  Even though we've been able to achieve amazing things in our short 3-year history, with this alliance, we just cut years off of our growth curve.  We now have the tools of a billion-dollar brand, allowing us to move more rapidly in that direction."
Wakaya's Co-Founder, Todd Smith added
"It's extremely satisfying to have your aspirations validated by someone as well respected in the industry as Terry (LaCore).  He sees 'something' in Wakaya, and we see 'something' in LaCore.  Both companies are bringing their expertise to the table – with synergy like this, how can we not succeed beyond our wildest imagination?"
About Wakaya Perfection, LLC.
Wakaya Perfection has grown from the legacy of David H. Gilmour, founder of Wakaya Island and globally recognized brands like Barrick Gold and FIJI Water. Wakaya's comprehensive product philosophy revolves around four core areas of health: whole body detox, minimizing inflammation, improving digestion, and providing essential nutrients.
Referred to as the GT CORE, this product mix, along with dietary and exercise guidance, forms a lifestyle upon which weight loss, longevity, and a higher quality of life can be built.  Wakaya Perfection's wellness products are distributed exclusively by a multi-national network of Independent Business Ambassadors.
Please visit www.thehealth.solutions to learn more about the GT CORE and to explore the one decision that may change your life.