Industry Veteran Angel Caraballo Joins QuiAri
November 26, 2019
By Team Business For Home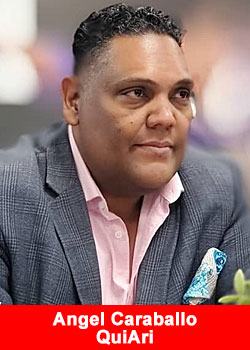 QuiAri Promoter, Angel Caraballo, is living proof that being in the right place at the right time can change your life.
In 2014, Angel stopped by his local Starbucks for a vanilla latte. On his way back to his car he was admiring a beautiful Lamborghini in the parking lot. The car belonged to QuiAri Founder & CEO, Bob Reina. Bob and Angel started talking about cars and careers. As it turns out, they both had something in common – the  MLM industry.
Angel, who is originally from the Dominican Republic,  is a successful network marketing industry veteran. He started in the business back in 1997 with a legal network marketing company. Today, Angel is an ambitious QuiAri Promoter with big plans for his business.
"I was fortunate enough to sample the shake during QuiAri's pre-launch. I couldn't believe how  nutritious and delicious it was. I felt like I was given a gift,"
stated QuiAri Promoter, Angel Caraballo.
Angel turned his experience with QuiAri Shake into a business strategy. He routinely delivers  "gifts" to family, friends, and acquaintances.
"QuiAri Shake and Energy are both available in individual packets, so sampling is easy. My 'gift' is the gift of better health. Once they try the product and love it, they receive another gift – the opportunity to pay it forward,"
said Angel Caraballo.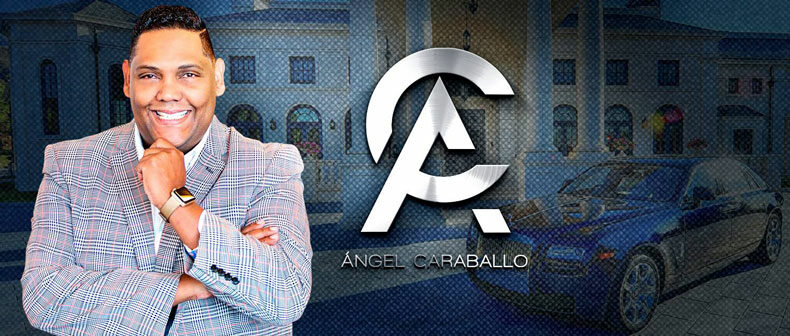 Anyone can become a Promoter and earn Same Day Pay for sharing QuiAri products with others. Angel believes that every success story begins with a sample.
"I've been marketing heavily in the Caribbean. When my Customers try the products they all say the same thing –'sabe a cielo.' In English it means tastes like heaven,'"
said Angel Caraballo.
Angel is excited to share QuiAri with others, especially when he sees dramatic health improvements when following up with Customers. The key ingredient, MaquiX™ a super-concentrated, organic extract, is exclusive to QuiAri and boosts the antioxidant power of the intensely purple maqui berry. Found only in the pristine Patagonian region of Chile, the maqui berry is known for its many health-giving benefits.
"Sales are exploding. The products and Comp Plan are unlike anything people have ever seen before. My Promoters and Customers are thanking me for introducing them to QuiAri. For me, I feel blessed by this opportunity to help people live longer, healthier lives,"
said Angel Caraballo.
About QuiAri
QuiAri provides life-changing opportunities that empower people to feel their best so they can live their best. Their breakthrough health and wellness products are made from an exclusive extract of the maqui berry, the world's new number 1 superfruit. Plus, QuiAri offers opportunities to receive Same Day Pay just by sharing their products with others. Try. Love. Share! To learn more about QuiAri, or to get in touch with a Promoter, visit QuiAri.com.
These statements have not been evaluated by the Food and Drug Administration. These products are not intended to diagnose, treat, cure or prevent any disease.
Income Disclosure Statement
Please note the QuiAri business opportunity offers unlimited income potential. However, QuiAri makes no guarantee of financial success. Success with QuiAri results only from successful sales efforts, which require hard work, diligence, skill, persistence, competence, and leadership. Your income will depend upon how well you exercise these qualities.
As QuiAri is in its first year of business operations, we do not have sufficient statistical data to prepare complete, first-year income disclosures. A more detailed survey will be conducted after our first year of business. If income projections were presented to you prior to your enrollment, such projections are not representative of the income, if any, that you can or will earn through your participation in the QuiAri Compensation Plan.