Karen Hirsch Becomes Top Female Earner In ibüümerang
November 18, 2019
By Team Business For Home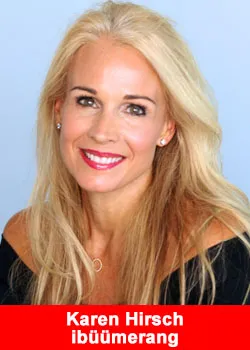 Karen Hirsch was one of the most sought-after female executives in the network marketing industry over the last decade.
Serving in the roles of Chief Marketing Officer, Chief Operations Officer, and Executive Vice President of multi-national nine-figure companies, she gave up her corporate position in favor of a much more desirable life.
As a Diamond Ambassador in ibüümerang and Karen believes that this role will allow her to impact more lives than she has ever been able to touch as an executive. she is the first female Blue Diamond in the company.

In just a few short months, along with her husband Peter, Karen has developed an organization of over 15,000 Ambassadors and over 100,000 customers.
As soon as she heard the vision of ibüümerang from the CEO Holton Buggs, she made her decision immediately. Buggs philosophy of "friendships over commission-ships" and his deep understanding of how this industry must evolve to survive and thrive, impacted her mind and her heart.
For years, Karen has been deeply troubled over the lack of success by the vast majority of distributors. Holton Buggs created a plan where anyone can achieve success because Ambassadors will be able to earn income when customers save money.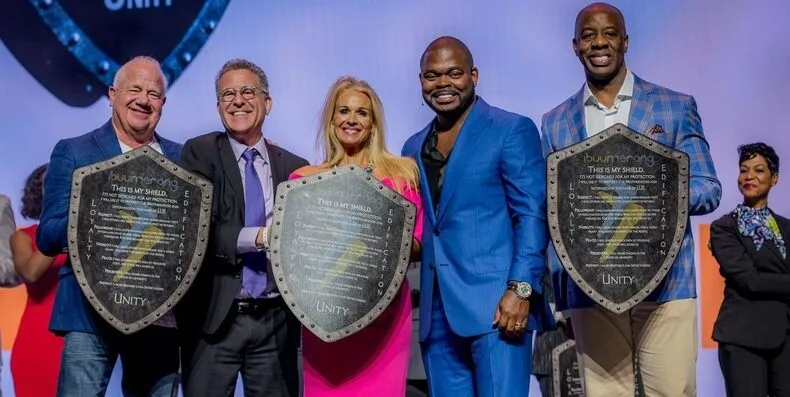 Karen says,
"Anyone who listens to Holton for just fifteen minutes will understand that ibüümerang is the company of the present and the future. Yes, we have broken virtually every record in network marketing, but that's nothing compared to what's coming."
While Karen is delighted when anyone chooses to join ibüümerang, she is especially excited when women choose to partner with the company.
Before Network Marketing, Karen rose to the top of the Dallas publishing world with the launch of LUXE magazine, a premier architecture, and interior design publication. That life kept her away from what mattered most. Mrs. Hirsch needed more and wanted to have a bigger purpose. She found that purpose in helping women to become their very best.
Serving the women of ibüümerang, with the First Lady of ibüümerang Earlene Buggs, has filled Karen with incredible joy. Through authenticity and transparency, the women of ibüümerang are coming together and forming a powerful movement.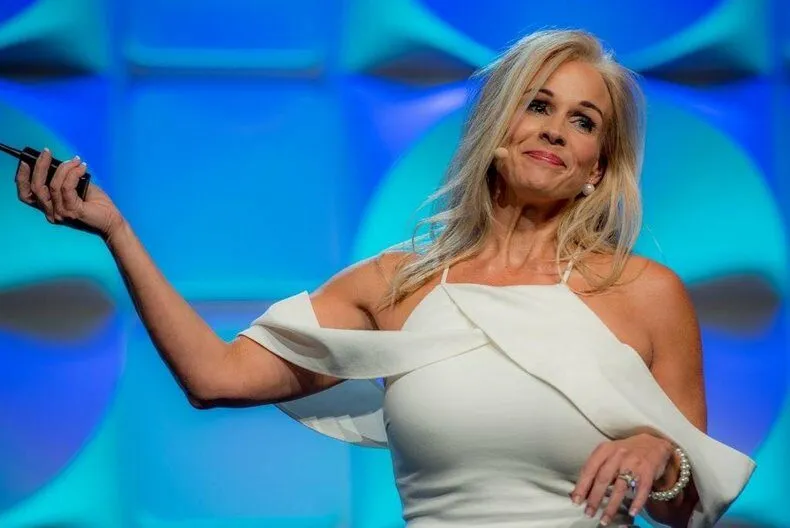 Mr. Buggs is thrilled that Karen has chosen to call ibüümerang home.
"It's a testament to who we are that people of Karen's experience and character partner with ibüümerang. What Karen has accomplished here is incredible and this is only the beginning."
Karen is also dedicated to The BüüM Foundation and its mission, "an abundant life for every child". Already, through the generosity of both the company and its Ambassadors, The BüüM Foundation has provided over three million servings of proper nutrition to some of the world's most vulnerable children.
Karen has clear goals in ibüümerang; to help over 1000 women achieve the rank of Diamond Ambassador and help over five million women live their lives with purpose.
About ibüümerang
Officially launched on September 1, 2019, ibüümerang is taking an evolved approach to direct selling by leveraging a unique combination of technology and services to support Ambassadors to succeed.
Our vision is to be a consumer-centric company focused on the philosophy of giving back. Our mission is to create a worldwide movement to empower people via the PRIB™ (Perpetual Residual Income Builder), to leave a legacy to future generations, and to support The BüüM Foundation in providing an abundant life for every child on the planet.
For more information on ibüümerang, its top tier executive team, and its overarching philosophy, please visit the company website at www.ibuumerang.com.
Recommended Distributors iBuumerang