Leah Avant Achieves Ambassador Rank At Elepreneurs
November 25, 2019
By Team Business For Home
Leah Avant knows what it's like to be dependent on others.
"I got married early and didn't work, and my parents have helped me financially my whole life,"
says the 32-year-old mother of three from Tallahassee, Florida.
"When I faced divorce, I wanted to support my children all by myself—to give them a life where Mom could be with them and give them everything they need and most of what they want."
In June of 2018, Leah cautiously signed up for Elepreneurs. The direct-sales industry sounded like a natural fit for her goals, but she'd been burned by several companies with which she'd worked in the past, so she hesitated.
"Then I started seeing some of my friends and family having success with the product, as well as myself. That's when I realized I wanted to reach the masses."
So Leah began sharing with others … and listening as others shared, too. "I'm most passionate about hearing success stories with the product and the business," Leah says. "It's what fuels me; it's what I'm here for."
In addition to the freedom she's found for herself and her family, Leah says her ultimate professional goal since joining Elepreneurs is to help more single moms achieve that same freedom. "It means everything to me," she says.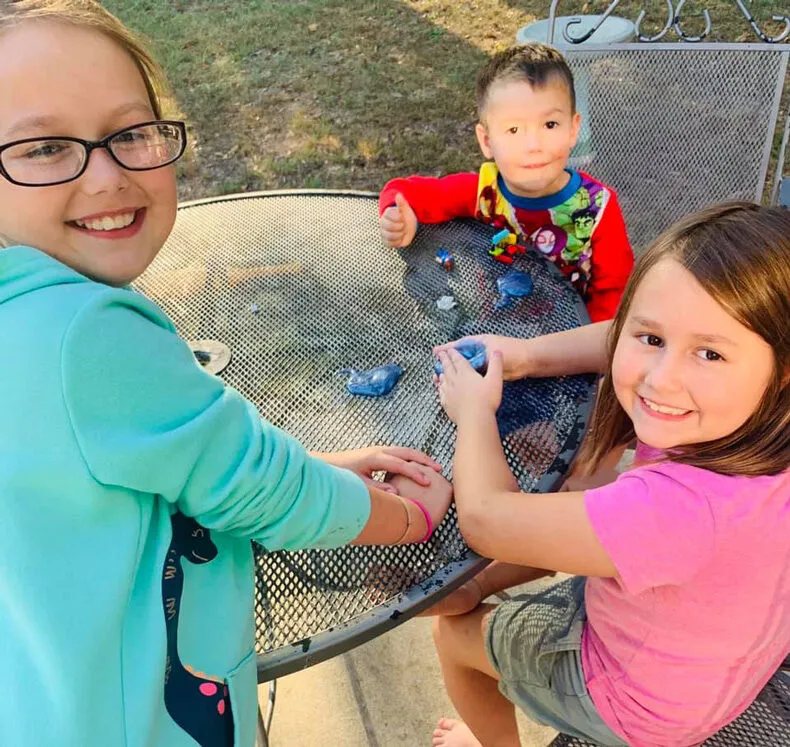 As a single mother, Leah well understands the need to support others and to be supportive, too. "I'm constantly impressed by the support in this community from corporate on down," she says. "[Elepreneurs president] Keith Halls reaching out to me personally letting me know he was cheering us on to Ambassador really choked me up.
"We all really matter here, and that's always apparent," she adds.
Another factor in Leah's success, she believes, is taking herself out of the equation.
That's a natural thing for any mother who's well practiced in caring for others first. "Find what need someone else has, and fill that first," she says. "Your success will depend on how much you help someone achieve what they want."
About Elepreneurs
Elepreneurs is on a mission to elevate your health, wealth, and happiness. We help you elevate your life through patented nutritional products, life-changing virtual success training, and a unique rewards program.
Elepreneurs actually builds happiness right into our powerful nutritional products. The superior, scientifically backed ingredients stimulate the happiness hormones — dopamine, oxytocin, serotonin, and endorphins — which we refer to as D.O.S.E. For more information, visit www.elepreneur.com.