MyDailyChoice Launches Essential Oils, Travel And Haircare
November 9, 2019
By Team Business For Home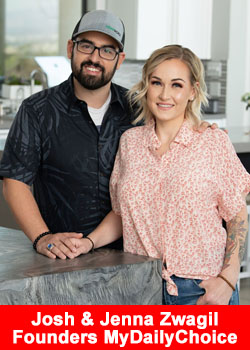 "We dominated the CBD oil industry and wanted to expand our reach into the essential oil market. At MyDailyChoice, we pride ourselves in being a company that's for Affiliates, built by Affiliates.

This was just another way of delivering a new brand our people could be excited to use and proud to promote."
stated founder Jenna Zwagil.
New Essential Oil Brand, Mantra Essential Oils:
Essential oils are fragrant and aromatic oils that are naturally produced by plants, and when they interact with your body, they can provide sensational benefits and feelings of peace. Each box of Mantra comes with six proprietary blends of harmony, steeped with tradition and significance.
CEO Josh Zwagil says,
"Many of the people in our company are already traveling and with international expansion on the horizon, this product totally made sense. It translates into 25 languages and converts 40 currencies.

Here in Las Vegas, this product sells for $5,000 with a $200-$300 annual renewal fee. We are proud to have negotiated the right vendor pricing to offer this product to MyDailyChoice Affiliates for $29 per month or $299 for the year.

Everyone in the world can can now save money on travel."
High Life Travel Launch:
MyDailyChoice's new travel brand is called High Life Travel. High Life Travel gives users access to wholesale travel rates and reward credits on flights, hotels, car rentals, cruises, weekly stays, and excursions for an unbeatable price of $29 per month or $299 for the year.
With Preferred Customers being a core focus at MyDailyChoice, they have tied Preferred Customer purchases to travel credits with a dollar for dollar match. Whether Preferred Customers purchase $100 or $1,000 worth of product, they get the equivalent in travel credits.
New Hemp-Based HempWorx Haircare:
Hair Mask (Available in Original & Deep Hydration)
Hair Serum
Hand & Body Lotion
Shampoo (Available in Original & Deep Hydration)
Conditioner (Available in Original & Deep Hydration)
"One of the benefits of the HempWorx Haircare line and the Mantra Essential oils is our ability to take them around the rest of the world.

CBD has its legal challenges with importing and registrations in certain markets, but with these products the possibilities are endless",
says Josh Zwagil.
New Product and Brand Launches HempWorx Product Additions:
1500mg CBD Tinctures in Peppermint, Natural, and Cinnamon • CBD Gummies (10mg per Gummy)
Larger Sized Jars of Relief & Renew (50ml)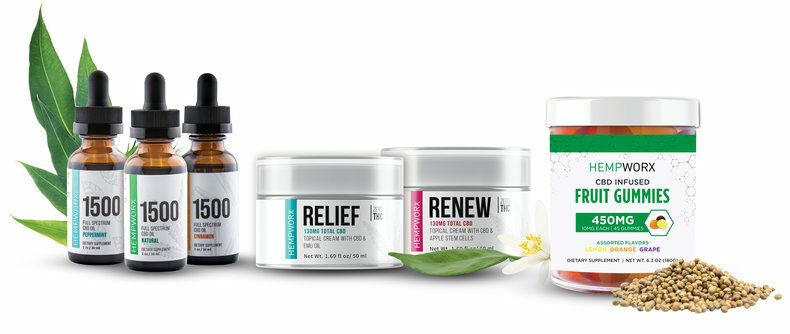 About MyDailyChoice
At MyDailyChoice, we are 100% committed to providing our independent business owners and customers with the most attractive and highest quality product lines within top-trending industries.
Our mission is to empower families around the world through good health, financial opportunities and the smart daily choices that can deliver both.
That is why we provide an unprecedented compensation plan and a unique and innovative line of products made with the highest quality CBD oil, grown and manufactured right here in the US. MyDailyChoice was founded in 2014, merged with HempWorx in 2017, and is currently headquartered in Las Vegas, NV. For more information please visit www.mydailychoice.com and www.Hempworx.com
Recommended Distributors MyDailyChoice