Planet Impact Achieves Great Results After Launch
November 27, 2019
By Team Business For Home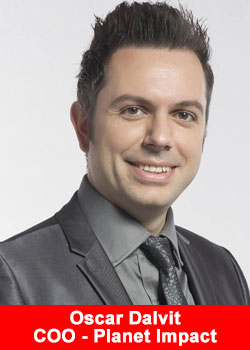 If you are looking for a way to earn money, even part-time, and at the same time being recognized for a great mission: "FIGHT CLIMATE CHANGE", then read these exciting news:
After the soft launch on 2nd October, Planet Impact continues its European growth. A new global community is emerging to protect the environment, a real "short circuit" on the topic of climate change that has been popular in recent months.
Climate change is necessary for everybody and will limit our joyful and even livable environment in the next years. If we want to live in a healthy and free world, we must act now. Planet Impact is here to help. Planet Impact is promoting a sustainable life in a sustainable environment.
The question is: can the logic of "profit and capitaliszm" be leveraged to encourage people to solve environmental problems? Judging from the first results of Planet Impact, one would undoubtedly say yes, it can. Many concerned participants and partners like the idea of ​​supporting green projects and being rewarded at the same time.
On 15th November Planet Impact reached the first milestone, their first payout of the commissions. The result of the first calculation of the exclusive "full 40% payout commission plan" is fascinating.

Despite being in soft launch mode, Planet Impact affiliates achieved outstanding financial rewards for themselves and our planet. 
In Switzerland, Austria and the Netherlands the idea is spreading fast and some affiliates already reached the "Protector" rank, thanks to an outstanding team effort.
Because of the win-win approach of Planet Impact, their work makes them proud to be able to provide Earth Alliance Foundation with enough capital to save and rebuild together around 1,200,000 square meters of Amazon rainforest, the size of about 175 Olympic Football fields.
That is the first step to be followed by even more significant contributions to protect the environment in the following months.
Roberto Ravelli, an Italian superstar in network marketing, is actively involved in the growth of the Italian community and launched the challenge:
"Who will be the first Italian Planet Impact 'Protector'?"
If you too want to live a sustainable life in a sustainable environment and make some money – part-time or full time – joins us now. To understand how to be part of a unique project, join our live webinar.
Reserve your seat now on: www.planetimpact.eu/joinus
About Planet Impact
Planet Impact vouches to adhere to all explicit and implicit MLM and Affiliate-Business rules, regulations, local and federal tax mandates, and fair practices to build an unshakable foundation on which a high impact business can flourish indefinitely.
Only that way, its stakeholders and communities will be able to reap the full benefits from the Planet Impact ecosystem.
Planet Impact will NOT cut any corners, even at the risk of growth and profitability; as we believe the key to success is long term sustainability upon which the business has to be built. The Planet Impact growth is fuelled by a true customer-based affiliate marketing model.
For more information please visit www.planetimpact.com
About Earth Alliance Foundation
Earth Alliance Foundation is a Swiss non-profit foundation, collecting financial resources not only through donations but also by selling licenses for training courses. The Earth Alliance Foundation is acquiring the licenses for free from 3rd party trainers that support the foundation by sharing their knowledge.
The revenues generated from the licensed content is used to fulfil the main objective of the foundation – SAVE THE PLANET. The foundation is registered in Switzerland and managed by an independent board.  The founder of the EAF Foundation is Robert Bock, President of the foundation is Elia Ponti and Joachim Guenster is member of the board. For more information please visit www.earthalliancefoundation.com