Scott Bent Reaches National Director Rank in Total Life Changes
November 21, 2019
By Nicole Dunkley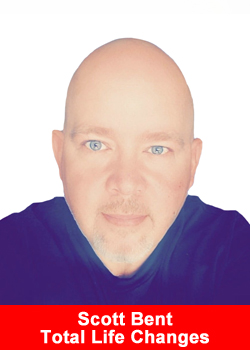 Scott Bent was skeptical of the MLM business. He had no interest in network marketing, the products, or TLC. But after he was introduced to Phillip Birchfield, his wife's high school classmate, he completely changed his mind. Phillip had introduced TLC to Scott's wife, Candace, and she strongly urged Scott to try the Original Iaso® Tea, and he was blown away by the amazing benefits.
"I recognized TLC's compensation plan is setup in such a way that the more people you help win, you win."
He says TLC is different from any other MLM business, because the culture is what drives the business. Scott loves the positive and loving vibes and support from everyone, including the corporate staff:
"The reason all of this love is present, is the love that comes from the corporate staff. Jack Fallon is the heart of the company and is operates at the Core of it, always making sure he is connected to the newest Life Changers and those that have paved the way.

John Licari is the integrity at work. His passion for helping the field is always on display because he is always working to help others, no matter how big or small their issue or rank. Scott Bania and Rosa Armenta have to wear a lot of hats and do so much, they are always up for the challenges and the changes."
Scott is directly sponsored by Phillip Birchfield and was first exposed to TLC when Candace lied to get him to come to an opportunity meeting in Fort Wayne Indiana.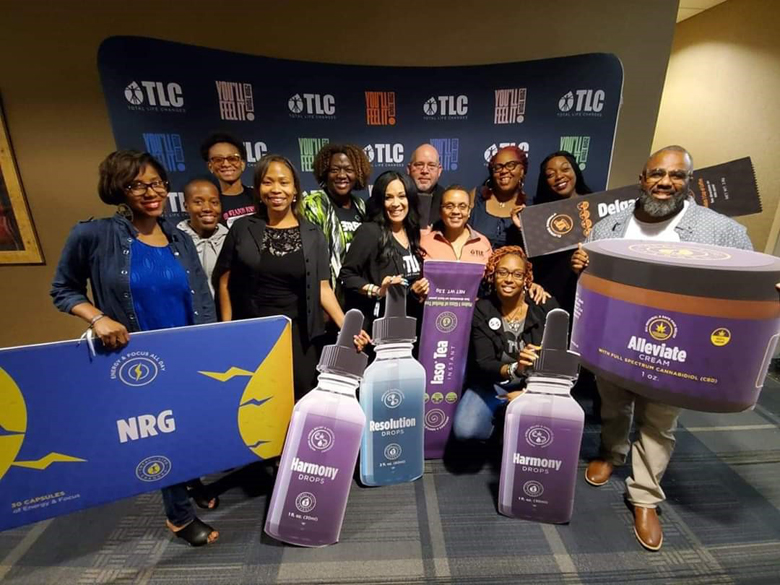 From the beginning, Scott was hungry to be successful in TLC. He had been working for himself, independently, for 20 years and he was determined to make TLC his central source of income. He saw how the U.S. was open to TLC's great opportunities, and how the products really worked for those who used them, and Scott started creating YouTube videos about the products and compensation plan, and spread the word about his TLC roots, and started to really build his business.
Nowadays, Scott, Candace, and their whole family are big fans of TLC's products and vision, and his sons, Xavier and Travis, are part of TLC. Even his granddaughter, Trinity, loves TLC and enjoys NutraBurst®. Some of the products that Scott enjoys today are Delgada Instant Coffee and Iaso® Instant Tea with Full Spectrum Hemp Extract.
Scott had achieved the rank of Regional Director in July of 2016, and now he has achieved the National Director rank. He says his sponsor, Phillip Birchfield, is a big support to him:
"Phillip is very supportive as a leader and sponsor. We meet on a regular basis in person to discuss business building. We hold a weekly meeting in Fort Wayne that Phillip has always covered the cost of.  He does three ways calls and Zoom meetings with potential business partners, and he supports many others on my team."
He hopes to achieve even more in the future, and says reaching National rank was a blessing to him and his family:
"Reaching the Rank of National Director feels unreal because it was a huge goal when I joined TLC because in the United States there was only one National Director. It's a great milestone in my business and although I have set my sights higher, this is a dream come true."
About Total Life Changes
Total Life Changes (TLC) is a direct selling company offering a diverse product portfolio of health and wellness products. Founder and Chief Executive Officer Jack Fallon created TLC 16 years ago with a single product: NutraBurst®.
Since that time, TLC has continued to develop weight loss and wellness products matched with an attractive hybrid binary compensation plan. This allows Life Changers of TLC to be rewarded quickly for introducing new customers to its products and business opportunity. Find out why so many are saying, 'It really is different over here.'