TLC's Global G5 Challenge Sets New Company Records
November 4, 2019
By Nicole Dunkley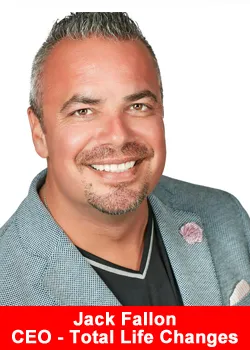 TLC launched the G5 Challenge for all new Life Changers (independent representatives) on August 2, 2019 to make it easier for them to reach their retail goals. It allows Life Changers to get new customers within the first 30 days with TLC.
During the first two weeks of enrollment, 73% of the Life Changers who made $20 enrolled in SmartShip 6 months later, compared to 22% of those who made nothing enrolled in SmartShip 6 months later.
When a Life Changer makes their initial investment back +$50, while inspiring others to change their lives within the first 30 days, that makes them cash positive and weight negative. Our data shows that Life Changers will order our products for the next six months, and that means they will build loyalty and trust with the TLC brand.
Nearly two thousand (1,745 unofficially at time of release) brand-new Life Changers qualified for the G5 Challenge and received a one-time bonus of $50, five Iaso® Instant Tea and NRG dietary supplement sample mailers, a certificate of recognition, and a custom G5 pin.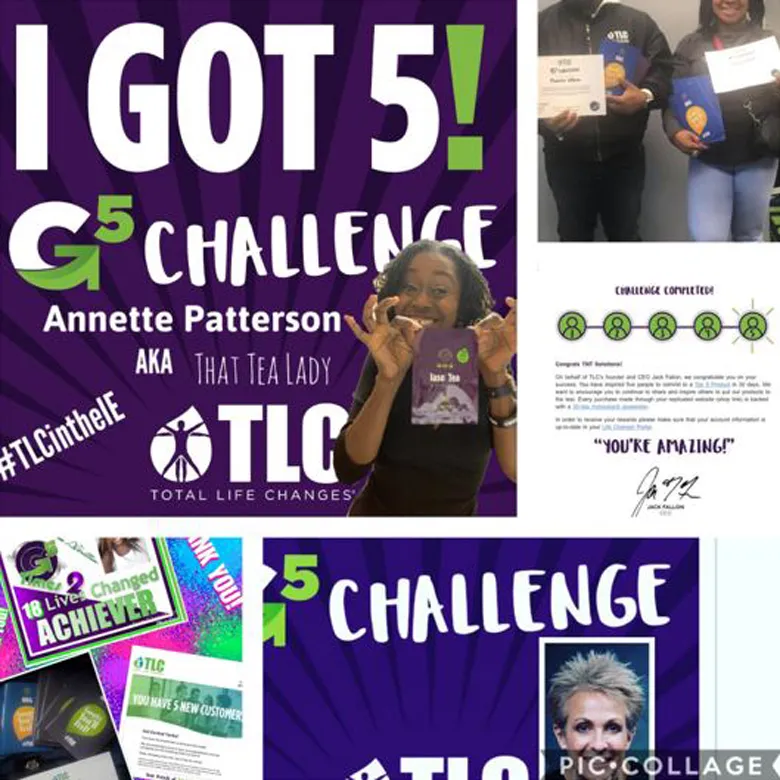 TLC's Founder and CEO Jack Fallon expressed his gratitude for his corporate team:
"The G5 Challenge was a result of many conversations among key executives. My friend and Chief Operations Officer John Licari spearheaded the initiative and soon after our marketing, IT, and UX department were off to the races with developing the process, messaging and branding.

John Licari and Chief Communications Officer Scott Bania hit the road in August and traveled to more than 10 cities training and explaining the philosophy of the G5 Challenge for six weeks. I think it's just one more example of the growth of our corporate team.

I'm extremely proud of our UX Director Natalie Paramo and her executive assistant Andrea Maldanado as well as one of our up and coming superstars, Christian Rodriguez (IT). The amount of time and effort they spent preparing for this initiative is definitely responsible for a large part of its success."

"I am also very proud of our leadership. Our salesforce of Life Changers did an exceptional job of training their teams and even creating their own team rewards to foster the success of the G5 Challenge.

Allowing all Life Changers an opportunity to qualify during the month of October proved to be a success on so many levels. Sales teams bonded. They supported one another. They recognized and genuinely congratulated everyone no matter where they were from in the world.

Our marketing team just crushed it with fun marketing tools and autoresponders counting down the number of customers needed to qualify. The G5 is here to stay for all brand-new Life Changers and I am excited to develop the next initiative that helps our people win."
TLC announced the G5 challenge worldwide for the month of October. All existing and active LC's had the opportunity to inspire five brand-new customers to try a one-month supply of one of its many qualifying products valued at $49.95 or more. TLC's leadership played an extensive role in the G5's success.
Executive Ambassadors Gregg & Lenika Scott, Twiler Portis, and Stormy Wellington were among the top leadership that led the charge, creating their own team incentives for encouraging LC's to enroll five brand-new customers in 30 days. Numerous other leaders such as Ambassadors Ana Cantera, Julio Lama, Philip Birchfield, James & Kara Dentley and more also created internal team challenges.
Total Life Changes increased the stakes by announcing one random winner of a $100 daily cash bonus (TLC Points) for anyone that qualified the previous day, one random weekly winner of $500 (TLC Points) and one lucky qualified G5 Life Changer named Aurora Martinez, who received $5,000 on October 31st. The G5 Challenge was well-received around the world. G5 qualified Life Changers that attended the Vision 2020 event in Bogota, Colombia were also eligible to win a TLC branded car. Our winner was Naglis Cordoba.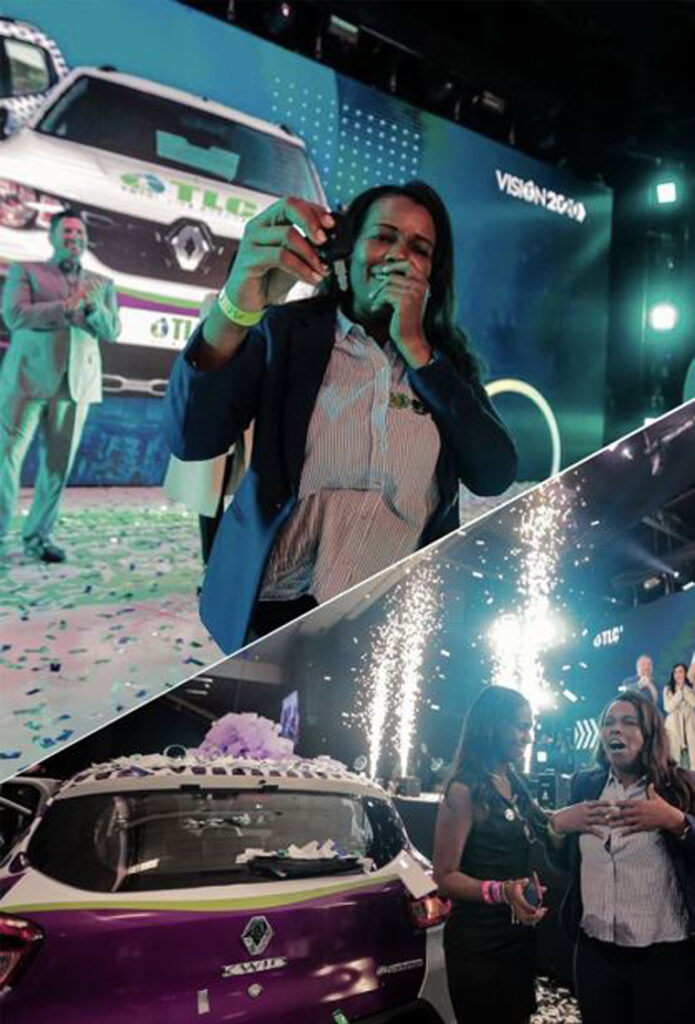 A good way for brand-new Life Changers to prep for the G5 challenge is to start with a duplicatable process. TLC refers to this as the 10-5-2 model. Encourage people to TRY TLC products by giving 10 samples out to your 6 outlets: family, friends, co-workers, neighbors, social group members, or contacts through friends.
The 5in5 app makes it quick and easy to deliver samples! Then, get 5 people to BUY the products by asking the sampling customers if they are interested in the products they sampled or ask your outlets. The last step is to get 2 people to QUALI-FLY, aka join you in becoming a Life Changer by sampling and selling the TLC products.
The G5 Challenge is a way to change lives and get rewards at the same time. To participate, Life Changers need 5 new customers to buy a top product within 30 days. This is meant to make it easier for them to get a return on investment and have success in their first 30 days.
When Life Changers earn their initial investment back +$50 within the first 2 weeks, this makes them cash positive and within 30 days, weight negative, and this inspires others to start on their TLC journey.
When they acquire 5 new customers, they will earn a minimum of $100 in retail commissions (based on a $49.95 purchase). This is the same investment many Life Changers made when joining Total Life Changes, which typically includes a product purchase and a Life Changer Business Starter Kit.
Then the G5 rewards are $50, 5 samples of NRG and Instant Iaso Tea, a recognition letter, and a custom pin! It's a win-win for everyone. Position and timing have never been better at TLC.
John Licari just announced the G5 Challenge Part II; every existing Life Changer will earn an extra $50 for every five brand-new customers up to ten times, allowing everyone an opportunity to be rewarded with an extra $500 just in time for those holiday expenses
About Total Life Changes
Total Life Changes offers a diverse product portfolio of health, wellness and beauty products. Founder and Tea Executive Officer Jack Fallon created TLC over 17 years ago with a single product: NutraBurst®.  Since that time, TLC has continued to develop weight loss and wellness products to include a diverse product portfolio matched with an attractive hybrid binary compensation plan.
This allows Life Changers of TLC to be rewarded quickly for introducing new customers to its products and business opportunity. Find out why so many are saying, 'It really is different over here.'