ibüümerang Officially Launches LatAm In Querétaro, Mexico
December 11, 2019
By Team Business For Home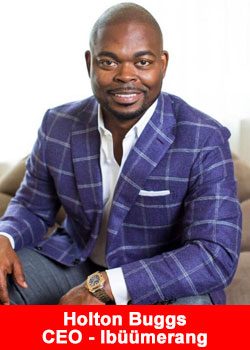 Close to 2000 people all across Latin America were in Querétaro, Mexico weekend before last to be a part of the official launch of ibüümerang LatAm and experience first-hand the vision of ibüümerang CEO Holton Buggs.
Mr. Buggs shared the vision and recognized hundreds of new Sapphires, Rubies, Emeralds, and Diamonds. The Ambassadors who attended had the opportunity to learn from some of the top leaders in the industry.
Edwin Haynes, the ibüümerang Global Master Ambassador, inspired everyone to reach greater levels of commitment and leadership. Powerful training was delivered by Blue Diamond Jose Luis Rivas and Blue Diamond Cesar Munoz. The event also featured training by Diamonds Rodolfo Rodriguez, Esteban Merizalde, Luis Ventura, Fernanda Vera, and Daniel Camero.
The vision for ibüümerang LatAm is enormous, and the goal is to promote 500 new Diamond Ambassadors in the next three years. Action was an overriding theme of the launch, and following a series of workshops, all Ambassadors engaged in an activity to invite friends and associates to join the movement by either becoming a customer or an Ambassador.
Over 5,000 new customers and over 100 new Ambassadors chose to become part of ibüümerang during these workshops.
The launch event was hosted by ibüümerang Blue Diamond Cesar Munoz. Cesar, a 32-year-old Engineer from Tijuana, Mexico, was raised in a working-class family, his father was a plumber and his mother a nurse. In 2009 Cesar graduated with a degree in Industrial Engineering, but his life changed when he was introduced to Network Marketing in 2011 while studying for his Master's Degree.
In his first six months, he sponsored only six people and had little success. After meeting and being mentored by Mr. Buggs, Cesar's income soared. By age 26, he earned his first 1 Million dollars and helped thousands of people earn additional income.
After hearing the vision of Mr. Holton Buggs, and understanding the ibüümerang philosophy, Cesar was all-in. His excitement rocketed as he understood that, for the first time, everyone has a genuine opportunity to earn income and build a lifestyle based on developing a customer base that does not have to pay for a product.
In his first twenty days, Cesar's organization generated $1 Million in volume creating new Sapphires, Rubies, Emeralds, and Diamonds.
Cesar says,
"The most valuable resource in ibüümerang is the vision and leadership of our CEO. Of course, the product is amazing and expanding into new areas, but nothing is more powerful than being in the environment Mr. Buggs has created that allows and encourages every person to think and dream bigger than they ever have before. This is the real magic of ibüümerang."
About ibüümerang
Officially launched on September 1, 2019, ibüümerang is taking an evolved approach to direct selling by leveraging a unique combination of technology and services to support Ambassadors to succeed.
Our vision is to be a consumer-centric company focused on the philosophy of giving back. Our mission is to create a worldwide movement to empower people via the PRIB™ (Perpetual Residual Income Builder), to leave a legacy to future generations, and to support The BüüM Foundation in providing an abundant life for every child on the planet.
For more information on ibüümerang, its top tier executive team, and its overarching philosophy, please visit the company website at www.ibuumerang.com.
Recommended Distributors iBuumerang