InCruises Is Growing Fast
December 19, 2019
By Team Business For Home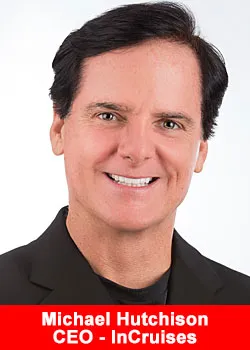 We estimated the annual growth of InCruises in 2019 to $125 – $150+ million in sales, up 50%.
Since launching its flagship membership in 2015, inCruises International has grown to become the premier cruise membership club with Members and Partners in over 178 countries all over the world.
Antonio Martinez is inducted in the Business For Home ranks with est. $140,000 per month.
Today, with more than 150,000+ Members and over 40,000+ Partners, inCruises is making a measurable difference in the lives of its Members and is committed to ethically providing a business ownership opportunity to its growing Partner team.
To provide alternative payment options to its customers and Partners, inCruises International, the world's largest cruise membership club, hentered into a partnership with SafetyPay, a secure cash payment platform.
Through direct bank payments and cash payments, inCruises expects to further increase its revenues in many countries globally. SafetyPay provides payment services in many countries in Latin America, North America and Europe.
CEO and founder Michael Hutchison said:
We were created to make cruising–the "Best Value in the Travel Industry" more accessible, affordable and even profitable for millions of people worldwide.
We take the hundreds of millions of dollars spent on cruise advertising and give it directly to the most powerful marketers on the planet – you!
We have a genuine service with genuine consumer demand: it's estimated that 24 million people will cruise next year. inCruises® will also make a measurable impact with our philanthropic efforts.
We'll donate 10% of the company's resources to The Make a-Wish® Foundation & The Ocean Cleanup Project.
About inCruises International
Through an unwavering commitment to excellence, inCruises is attracting a new global market of mostly first-time passengers on amazing cruise vacations. Members enjoy access to 5000+ of the most desirable cruise travel destinations and ocean ports around the world.
Those who are interested in building an independent business, can also become Independent Representatives and sell Cruise vacation memberships to similar cruise travel enthusiasts. The company is also committed to positive global corporate citizenship by supporting the Ocean Cleanup Project and the Make-a-Wish Foundation.
To share in the experience, please visit our Business and Membership opportunity at www.incruises.com.
Recommended Distributors InCruises