LifeVantage Posts Record Second Quarter Preliminary Revenue
January 10, 2020
By Team Business For Home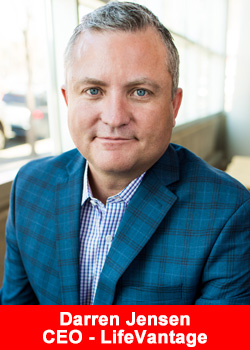 LifeVantage Corporation (Nasdaq:LFVN) today announced preliminary revenue for the fiscal 2020 second quarter and six-month period ended Dec. 31, 2019.
Preliminary revenue for the second quarter of fiscal 2020 was approximately $61 million, or a 5% increase compared to $58.2 million in the prior year period.
Preliminary revenue for the first six months of fiscal 2020 was approximately $117 million, or a 3% increase compared to $113.8 million in the prior year period.
LifeVantage President and Chief Executive Officer Darren Jensen – who will ring the Nasdaq closing bell today in conjunction with Nasdaq "Wellness Week"  – commented on preliminary revenue second quarter revenue figures.
"This is a significant watermark for us as a company, particularly on the heels of achieving our highest annual revenue in company history during fiscal 2019,"
Jensen said.
"Our continued sales growth reflects, in part, the positive reception to the launch of our Protandim® NAD Synergizer™ and Protandim® Tri-Synergizer™. We are excited about how we're positioned as a leader in delivering innovative and effective nutrigenomics products as we enter the new decade."*
The Company released preliminary second quarter fiscal 2020 revenue in advance of its participation and presentation at the ICR Conference on January 13-14, 2020, in Orlando, Fla. The Company does not intend to release preliminary quarterly revenue on a regular basis.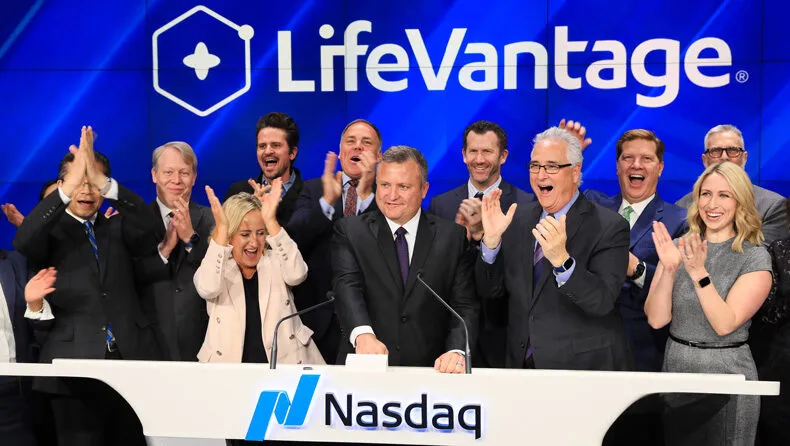 *These statements have not been evaluated by the Food and Drug Administration. These products are not intended to diagnose, treat, cure, or prevent any disease.
About LifeVantage
LifeVantage Corporation (Nasdaq: LFVN) is a pioneer in Nutrigenomics – a new science dedicated to biohacking the human aging code.
The Company engages in the identification, research, development, and distribution of advanced nutrigenomic dietary supplements and skin and hair care products, including its scientifically-validated Protandim® product line, Omega+ and ProBio dietary supplements, its TrueScience® line of Nrf2-infused skin and hair care products, Petandim™ for Dogs, Axio® Smart Energy Drink mixes, and the PhysIQ™ Smart Weight Management System. LifeVantage was founded in 2003 and is headquartered in Salt Lake City, Utah. For more information, visit www.lifevantage.com.
Recommended Distributors LifeVantage