MWR Life Membership On The Rise With 20,000 New Memberships
January 17, 2020
By Team Business For Home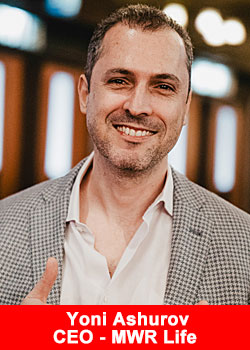 According to a MWR Life press release:
In October of last year, MWR Life announced its new membership benefit, the Travel Advantage™ Guest Pass. In just a few short months, they have had over 20,000 new guest members, with that number quickly on the rise.
These impressive numbers are growing fast with their unique membership model that is quite unlike the business model of most travel clubs. More and more people are discovering and living their dream lifestyle with the help of MWR Life's Travel Advantage™ Membership.
MWR Life is creating a paradigm shift in the nearly 9 Trillion dollar Travel Industry. They are redefining and redesigning what successful travel membership businesses are. Their new Guest Pass has seen amazing results with an impressive push in growth for the company.
The ability to offer a FREE membership to a guest and then earn Travel Credits as a member, or commissions as a Lifestyle Consultant when that person saves money, is changing the whole dynamic of the direct sales industry. Everybody loves a FREE way to save money, and our consultants are enjoying this new rejection proof approach.
MWR Life is also using the power of Social Networks to help spread their new benefit by assisting members to make it viral. They urge their members to share their savings with online friends, and in return, for every hotel booking, they receive more Travel Credits that can be used just like cash toward their next booking.
By empowering its members and MWR Life's new Guest Pass membership, they have been able to promote, grow, and create a significant increase in enrollments.
Looking ahead, the company is on track to enroll 100,000 new members in 2020 and continue their global expansion with entrepreneurs that have a passion for travel.
About MWR Life
MWR Life is a global travel platform that benefits their Lifestyle Consultants with the opportunity to create the lifestyle of their dreams and travel the world.
With their online Travel Advantage™️ booking platform that has discount travel rates on hotels, flights, cruises, resorts, car rentals, activities and more, and their fully curated Life Experience®️ trips to exotic destinations around the world, they are helping their members create memories that last a lifetime. For more information, visit www.mwrlife.com
Recommended Distributors MWR Life