Isagenix 2019 Sales Down 23% – Further Outlook Negative
February 17, 2020
By Team Business For Home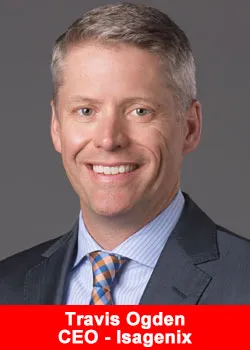 Moody's Investors Service provides international financial research on bonds issued by commercial and government entities. Moody's, along with Standard & Poor's and Fitch Group, is considered one of the Big Three credit rating agencies.
Moody's reports about Isagenix:
Moody's Investors Service ("Moody's") downgraded Isagenix International, LLC's ("Isagenix") Corporate Family Rating ("CFR") to Caa2 from B2 and its Probability of Default Rating to Caa2-PD from B2-PD. Moody's also downgraded Isagenix' first lien senior secured revolving credit facility and term loan ratings to Caa2 from B2. The rating outlook is negative.
The downgrade reflects Moody's belief that Isagenix' operating performance and operating cash flow will continue to deteriorate meaningfully over the next 12 months.

Significant declines in Isagenix' membership base and revenue are pushing leverage higher to a point where the capital structure is becoming unsustainable without a meaningful operational turnaround. 
Moody's views liquidity as weak with a questionable ability to generate sufficient free cash flow to meet the required term loan amortization over the next year of roughly $16.9 million and comply with the credit facility total leverage covenant.
Isagenix's 23% sales decline in 2019 was fueled by meaningful losses to the company's sales force combined with a significant decline in new enrollment.

The sales force is a significant driver of revenue across the company's multi-level marketing business model, and the decline in enrollment negatively impacted business performance.
Isagenix continues to invest in systems, tools and training to drive enrollment, but these investments have not halted the erosion of the sales force that has declined roughly 17% since the leveraging ESOP sale in early 2018.
Moody's has growing concerns related to the sustainability of the company's capital structure and the risk that earnings will continue to fall over the next year, and there is elevated potential for a distressed exchange or other debt restructuring.
The company's announced debt financed acquisition of Zija International, Inc. ("Zija") will add to the membership base and provide additional products to sell through Isagenix' sales force.
The company is projecting that a meaningful amount of cost synergies due to decreases to Zija's sales force and other initiatives will more than offset continued significant deterioration in Zija's membership, revenue and earnings.
But Moody's believes there is significant risk to executing a turnaround of both Isagenix and Zija.  Zija is a multi-level marketing firm that specializes in plant-based supplements and wellness products.

The acquisition, as well as related transactions costs, will be financed with a $30 million draw on the company's $40 million revolving credit facility that will diminish unused capacity and a $10 million seller note. 
The negative outlook reflects Moody's belief that continued deterioration in Isagenix's operating performance and free cash flow over the next 12-18 months could increase the likelihood of a restructuring and reduce recovery.
Moody's took the following rating actions on Isagenix International, LLC:
Ratings Downgraded:
Corporate Family Rating to Caa2 from B2
Probability of Default Rating to Caa2-PD from B2-PD
$40 million Gtd. senior secured first lien revolving credit facility expiring 2023 to Caa2 (LGD3) from B2 (LGD4)
$375 million Gtd. senior secured first lien term loan B due 2025 to Caa2 (LGD3) from B2 (LGD4)
Outlook Actions:
Outlook changed to Negative from Stable
RATINGS RATIONALE
The Caa2 CFR reflects Moody's concern that competitive, economic, and structural headwinds, and senior management turnover will continue to create challenges for Isagenix to stem revenue declines and quickly execute a turnaround strategy. Moody's also believes that certain social elements, including changes to consumer shopping patterns and the attractiveness of individuals serving as sales representatives at Isagenix, may negatively impact the company's "multi-level marketing" business model.
The company's multi-level marketing structure also increases the risk of adverse regulatory and/or legal actions, and the potential for actions by regulatory authorities can't be ruled out. Moody's is concerned that the company will face difficulty mitigating revenue and earnings declines. This will impact Isagenix's credit metrics, constrain its ability to repay debt, and pressure the company's liquidity position.
The rating is supported by the company's broad product suite, and a variable cost structure given the outsourced manufacturing model, as well as sales commissions and marketing expenses that fluctuate with sales volume. Moody's expects the variable cost structure will lead to modestly positive free cash flow in 2020 despite continued revenue declines. Social factors driven by an aging population and obesity trends that support demand for health, wellness and weight loss products also benefit the credit profile.
Isagenix's ratings could be downgraded if the company does not stabilize membership, sales representative counts, revenue and earnings. Should Isagenix's liquidity weaken, or if Moody's feels the company's capital structure is becoming increasingly unsustainable or recovery prospects are declining, ratings could be downgraded further.
Before Moody's would consider an upgrade, Isagenix would need to materially improve its operating performance. Moody's would need to gain greater comfort that Isagenix's capital structure is sustainable and free cash flow is sufficient to meet debt service before considering an upgrade.
The principal methodology used in these ratings was Consumer Packaged Goods Methodology published in February 2020. Please see the Rating Methodologies page on www.moodys.com for a copy of this methodology.
About Isagenix International
Established in 2002, Isagenix provides systems for weight loss, performance, vitality and well-being, personal care and beauty, and financial wellness​. With half a million customers worldwide and more than 100 products, packs, and systems globally, the company is committed to supporting healthy change in its customers' and independent distributors' lives.
Isagenix shares its products and solutions through a network of independent distributors in 14 markets: the United States, Canada, Puerto Rico, Hong Kong, Australia, New Zealand, Taiwan, Mexico, the United Kingdom, Ireland, the Netherlands, Belgium, Spain, and South Korea. Isagenix is a privately owned company with headquarters in Gilbert, Arizona. For more information, visit Isagenix.com​.
Recommended Distributors Isagenix