Patent Pending For New LifeVantage Supplements
February 1, 2020
By Team Business For Home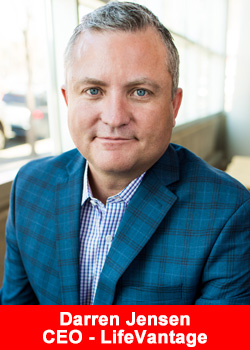 LifeVantage (Nasdaq:LFVN) announced today that it has a patent pending with the United States Patent and Trademark Office for its new Protandim® Tri-Synergizer™* supplements. Generally speaking, patent applications take approximately 18 months to evaluate prior to issuance of the granted patent.
The new Protandim® Tri-Synergizer stack is comprised of Protandim® Nrf1 Synergizer®, the company's flagship Protandim® Nrf2 Synergizer®, and the recently launched Protandim® NAD Synergizer™. Each individual product name is derived from the cell signaling pathway it targets to fight the effects of aging.
Similar to how its predecessors in the product line activate the Nrf1 and Nrf2 pathways to boost mitochondrial function and antioxidant production respectively, Protandim® NAD Synergizer™ has been specifically formulated to target the NAD molecule and NAD-dependent pathways to activate a class of proteins called sirtuins and, ultimately, increase sirtuin activity by 100 percent. Sirtuin activity has been linked to a host of health benefits, including boosting vascular health and mental energy.*
With the three LifeVantage synergizer products, the company is using nutrigenomics to address the root causes of three prominent theories of aging – the oxidative stress, mitochondrial, and sirtuin theories of aging. In addition to the effects on each individual pathway, LifeVantage's latest testing has shown that when all three products are taken together, there is a synergistic effect that has shown to significantly multiply the results of each product on Nrf1, Nrf2, and NAD pathways.*
The company also recently introduced Protandim® Tri-Synergizer™* in packet form. The new stack was introduced to the market in bottle form in October. The new packet version – which bundles a daily dose of all three products together in a month's worth of individual portable and shareable packets – launched earlier this month.
"I can't think of a system that truly addresses health and wellness at the cellular level the way we are with the Protandim® family of products, and we're excited to have the patent process underway," said LifeVantage Chief Marketing Officer Ryan Goodwin. "We recognized that implementing a highly portable version of Protandim® NAD Synergizer™ that is more conducive to people on the go would provide even greater impact – this daily packet does exactly that. It's a great delivery system for an incredible product line."*
To learn more about Protandim® NAD Synergizer™* and the entire Protandim line of products, visit https://www.lifevantage.com/us-en/shop/protandim-tri.
*These statements have not been evaluated by the Food and Drug Administration. These products are not intended to diagnose, treat, cure, or prevent any disease.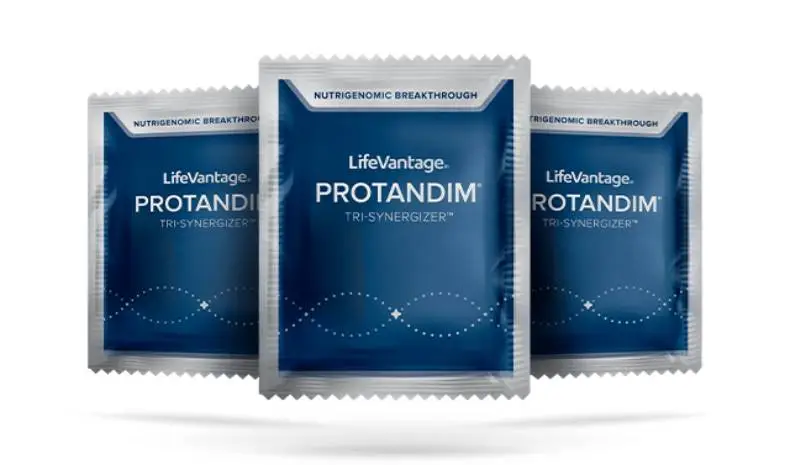 About LifeVantage 
LifeVantage Corporation (Nasdaq: LFVN) is a pioneer in Nutrigenomics – a new science dedicated to biohacking the human aging code. The Company engages in the identification, research, development, and distribution of advanced nutrigenomic dietary supplements and skin and hair care products, including its scientifically-validated Protandim® product line, Omega+ and ProBio dietary supplements, its TrueScience® line of Nrf2-infused skin and hair care products, Petandim™ for Dogs, Axio® energy drink mixes, and the PhysIQ™ weight management system. LifeVantage was founded in 2003 and is headquartered in Salt Lake City, Utah. For more information, visit www.lifevantage.com.
Recommended Distributors LifeVantage