Direct Sales Industry Icon, Kevin Latmore, Joins NAVAN Global
March 26, 2020
By Team Business For Home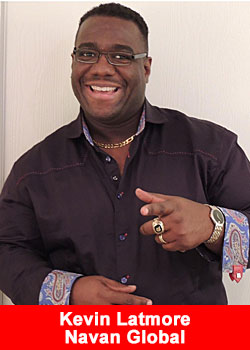 NAVAN Global today announced that direct sales industry icon, Kevin Latmore, has joined the company as a distributor.
Latmore brings to NAVAN an impressive background with more than 15 years of direct sales experience – having coached over 100,000 people in 65 countries and selling over $150 million worth of goods/services.
"It's a testament to who we are that people of Kevin's experience and caliber are partnering with NAVAN,"
said NAVAN Global founder, Trey Knight.
"We are extremely honored that Kevin and his wife, Rassami, have chosen to partner with us in what we believe will be an equally beneficial relationship."
For the last few years, Latmore has enjoyed consulting with direct sales companies and distributors. However, after seeing NAVAN's compensation plan and product line, he decided that it was time to "come out of retirement."
"NAVAN is a ground-floor opportunity, which makes it a great place for people to gravitate towards as we create momentum," said Latmore. "And, the compensation plan is more than fair. It is truly an even distribution of wealth where you are paid what you are worth."
The NAVAN products are as Latimore described, "the right products at the right time." Having owned CBD stores in Las Vegas, Latmore understands the importance of sourcing and manufacturing quality CBD.
"There's a lot of companies out there pushing CBD right now, but you have to know and trust where your products are coming from," said Latmore. "NAVAN checked off all of the boxes for both compensation and products, and we are excited to join the company at such a momentous time."
About NAVAN Global
At NAVAN Global we have an obsessive enthusiasm for one thing: changing people for the better. We hold a deep sense of responsibility to create a sustainable company that empowers people for success. Our mission is to simply be a better company. One that people can trust to be ethical and transparent.
NAVAN Global offers a product portfolio of all-natural health and wellness products. Its next-generation compensation plan is simple by design, allowing NAVAN members to quickly be rewarded for introducing new customers to its products and business opportunity. For more information, visit www.navanglobal.com