Top Trainer Tim Sales: I Tried Network Marketing, It Didn't Work!
March 9, 2020
By Team Business For Home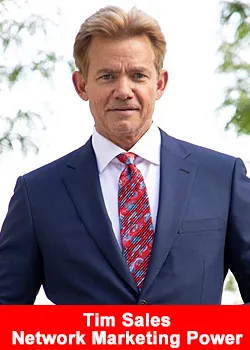 Tim Sales Explains:
Have you ever heard someone say, "I tried Network Marketing, and it didn't work"?
Maybe they say something like "the company failed" or "my sponsor didn't help me" or "my team didn't do anything…" Today is about perspective, because this one thing can make or break you when it comes to network marketing success or failure.
There is a certain law of every organization (not just MLM) that must be followed if you want to see growth, and today I'm going to show you what it is, along with helping to see a new, more empowering perspective when things don't go as you planned.
It's more than business.  These are life skills that will serve you in all areas of life.
About Tim Sales
Tim Sales is a 30-year veteran in Network Marketing. He's a million-dollar earner in multiple companies, he's been interviewed by Larry King and Grant Cardone, and now he's sharing his knowledge on how to build a successful network marketing business of your own, with real-world examples from his 30-year experience in the industry.
He's breaking down the industry into little bite-sized pieces, so you have exactly what it takes to really have success in network marketing. For more information please visit www.networkmarketingpower.com