Valentus Announces Free Enrollments For Affiliates
March 22, 2020
By Team Business For Home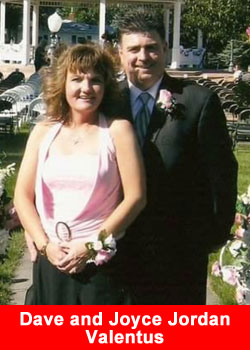 According to a Valentus Press release:
With the recent threat to our world and everybody confined to their home Valentus will offer everyone a free membership with any product purchase through April.
Never before in history has it been more important to have a home-based business as an additional form of income.
Valentus is just five and one-half years old and approaching $200 Million in total sales.
For just over 5 years we have been helping people around the world with their products and the opportunity. We expect to do our next $200 Million within the next 18 to 24 months.
The  CEO and Founders, Dave and Joyce Jordan said that these trying times demand more from each one of us and this is their way of contributing. Individuals, who may be strapped for cash, will find this to be a step to a whole new way-of-life.
About Valentus
In Latin, the word "Valentus" means "prevail," defined as proving to be superior in strength, power, and influence. Recognizing that, we couldn't have picked a more fitting name for a company that strives to be the example in an industry that deserves a leader to follow.
Since day one, our focus, our passion, and our commitment have been to create a company, a product line, and an opportunity built on a foundation of integrity.
From creating significant levels of income, to building strong networks, healthy long-lasting relationships, making new friends, participating in activities you never even knew existed, having the time to do the things you love with the people you love to be with, VALENTUS can help you PREVAIL in ALL of your goals! For more information please visit www.valentus.com
Recommended Distributors Valentus