Lyconet: Network Marketing Is The Business Model Of The Future
April 30, 2020
By Team Business For Home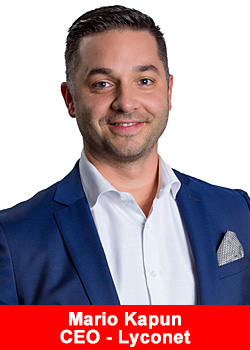 The current situation regarding Covid-19 has had a great impact on our personal and professional lives. Our jobs are becoming more online-based and a greater focus is now being placed on the digital world. One company in particular is greatly benefiting from these changes: Lyconet.
Lyconet is among the world's most eminent network marketing companies.
The company helps independent Marketers establish and run their own shopping network with which they can generate an additional and stable income. At the heart of which lies the international Cashback World shopping community with numerous new customers, Loyalty Merchants and Marketers joining every day.
The Lyconet business model is not based on the sale of one single product or product range but rather on an activity that people do every single day: shopping. The transition to home-office and working online is therefore no great challenge for Lyconet Marketers but rather a chance to prove one's strength.
Lyconet Virtual World Tour
What has Lyconet been doing to support its Marketers during these times? Lyconet has created a Virtual World Tour that provides its Marketers with a real added value: to stay up-to-date on all the latest news, to interact with others across the virtual globe and to further develop one's skill set, even in times of social distancing.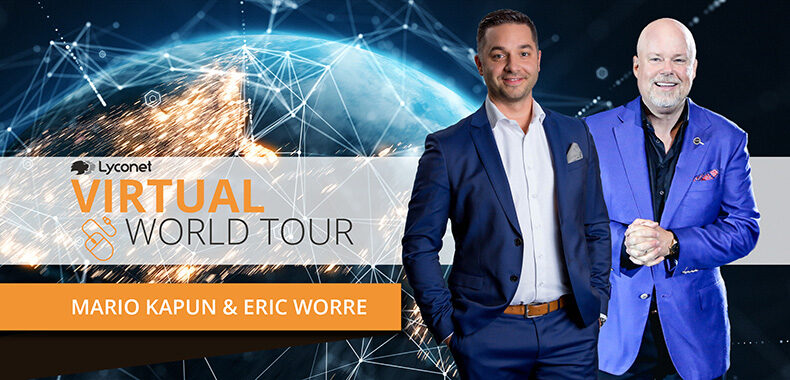 The Lyconet Virtual Tour is compiled of several different webinars and provides a platform where key employees from the myWorld group of companies as well as the most successful Marketers and incredible network marketing personalities from across the globe can share their success stories and give helpful advice.
The webinars are published every Tuesday and Friday, each with an emphasis on a different country and business field, such as online shopping at myWorld.com or online communication. The Marketers can look forward to exciting news and experiences as well as handy hints from the best in the business, including, network marketing pro Eric Worre.
"I don't think that there has ever been a time where the mission of this company is clearer, which is this: Together we are strong. There has never been a time where we need each other more.",
says Eric Worre.
This is exactly what Lyconet has done with the Virtual World Tour: to bring people from all over the world together and to support one another.
To register for the tour please visit: Lyconet Virtual World Tour
Personal and professional development
How can the Marketers and potential new Marketers benefit from the Lyconet Virtual World Tour? Existing Marketers can use these webinars to increase the shopping turnover within their network, by sending out the webinar link to potential new Marketers which explains in detail the numerous benefits that Lyconet and the Cashback World Shopping Community have to offer. Those interested can gain an insightful look into the world of Lyconet and can create an additional income stream by establishing their own shopping network.
The Lyconet Virtual World Tour also focuses on expanding the training and the development of each Marketer's skill set.
"The Marketers are hereby invited to not only widen their horizons, but also to find new perspectives and approaches and to forge new paths when it comes to making the most out of their team's potential. We have taken this radical change as a chance to grow and to better ourselves",
emphasizes Mario Kapun, CEO Lyconet International AG.
About Lyconet
The Lyconet brand offers those who are interested the opportunity to establish one's own shopping network as an independent entrepreneur, to enthuse consumers across the world with the benefits of the Cashback World Shopping Community and to sell customer loyalty programs to small and medium-sized enterprises.
As a network marketing specialist, Lyconet provides a wide range of professional training, services and tools, in order to offer its sales partners (Lyconet Marketers) the best possible support in their business activities.
Lyconet thereby ensures that the network is continuously expanded in terms of Members, Loyalty Merchants and Lyconet Marketers. For more information please visit www.lyconet.com