Robert And Teri Hollis Achieve Super Affiliate Rank In MyDailyChoice
April 29, 2020
By Team Business For Home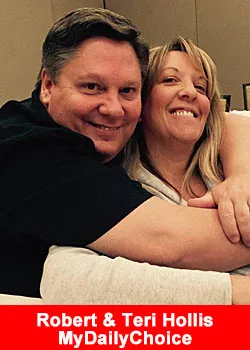 Robert & Teri Hollis have been in the Network Marketing industry for 30 years and have built teams of hundreds of thousands of Affiliates globally.
Robert & Teri have achieved the rank of Super Affiliate in MyDailyChoice and they are the 5th in the world to ever hit the Super Affiliate rank.
This marks the first time that Robert & Teri have crossed over 1,000,000 in Business Volume.
Robert stated upon their achievement:
"We have been with 19 different Network Marketing companies and we are so excited to finally plant our flag with MDC. After 33 years in the industry and taking a break from Network Marketing in 2015, I committed to only coming back if there was a company that delivered on their promises. After meeting Josh & Jenna, I knew this was the right place to be."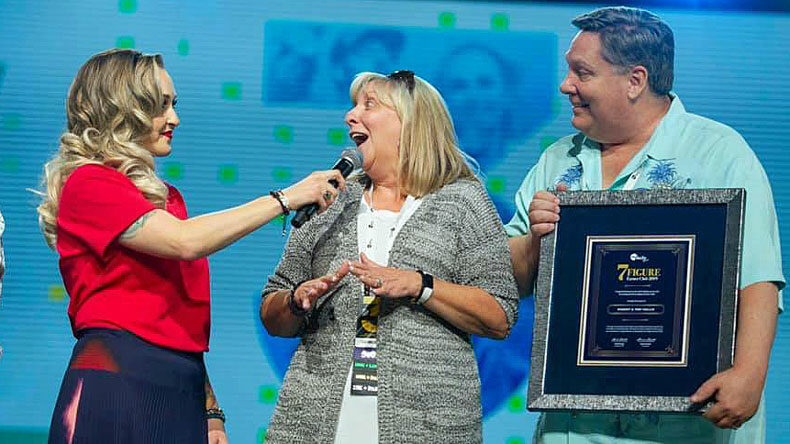 Teri signed up in MDC for the HempWorx products. As Teri was waiting for the products to arrive, she began receiving emails from the MDC Marketing system. After realizing the power of the marketing system and falling in love with the products, Teri asked Robert to build the business with her.
"I have been around Network Marketing for a long time because of Robert. At first, I was excited to just try the MDC products. After seeing the marketing system, tools, and support that MDC provides to Affiliates, I knew there was nothing else like this in the industry. I also appreciated how genuine the owners were which was very important to me,"
says Teri.
Robert & Teri contribute their success to picking the right coaches, company, products, and marketing system. In MDC, they already have teams growing throughout United States, Europe, Latin America, Asia, and Africa.
"We are so grateful for this journey and excited for what the future brings. We would like to give special recognition to some of our incredible leaders:
Matthew & Hannah Hollis
Robert Jr. & Amy Hollis
Meladee Ryba
Candace & Javon Davis
Antonina Griffin
Latasha Williams
Kristen & Gabe Woodman
Deanna & Phil Stevenson
Emily & Kurt Barfield
Jamie Richards
Aron & Cathy Parker
Andre & Tami Popa
Chris Record
Ron Deering
Alison Beiler
Christopher Livingston
Jana Fogleman
Ted Sims
Jason Cardamone
Mike Klingler
Carlos Martínez
Jeffrey & Judy Judge
Brett & Amy Kingstree
Shauna McCoy
Tara Skerry
Brance Kane
Joseph & Michele Puco
Jimmie Schwinn
Rob Fore
Mike Hobbs
Joy Schonholz
Bobby Moore
Tamás & István Ádám
László Kun
Sándor Dob and so many other leaders.
This achievement wouldn't be possible without such an incredible team!"
CEO & Founder Josh Zwagil says,
"Jenna and I are so proud of Robert & Teri. This dynamic couple has been with us for 2 years now and are so deserving of this achievement. It's been incredible to watch them rise through the ranks and impact so many people in their team."
About MyDailyChoice
At MyDailyChoice, we are 100% committed to providing our independent business owners and customers with the most attractive and highest quality product lines within top-trending industries.
Our mission is to empower families around the world through good health, financial opportunities and the smart daily choices that can deliver both.
That is why we provide an unprecedented compensation plan and a unique and innovative line of products made with the highest quality CBD oil, grown and manufactured right here in the US. MyDailyChoice was founded in 2014, merged with HempWorx in 2017, and is currently headquartered in Las Vegas, NV. For more information please visit www.mydailychoice.com and www.Hempworx.com
Earnings Disclaimer: The are no guarantees regarding the income from the MyDailyChoice opportunity. The success or failure of each Affiliate, like in any other business, depends upon each Affiliates' skillset and personal effort. Earning levels for Independent Affiliates are examples and should not be construed as typical or average. Income level achievements are dependent upon the individual Affiliates business skills, personal ambition, time, commitment, activity, and demographic factors. For Average HempWorx/MDC Affiliate Earnings, Please View The Income Disclaimer Statement: www.mydailychoice.com/corp/incomeDisclosure
Recommended Distributors MyDailyChoice